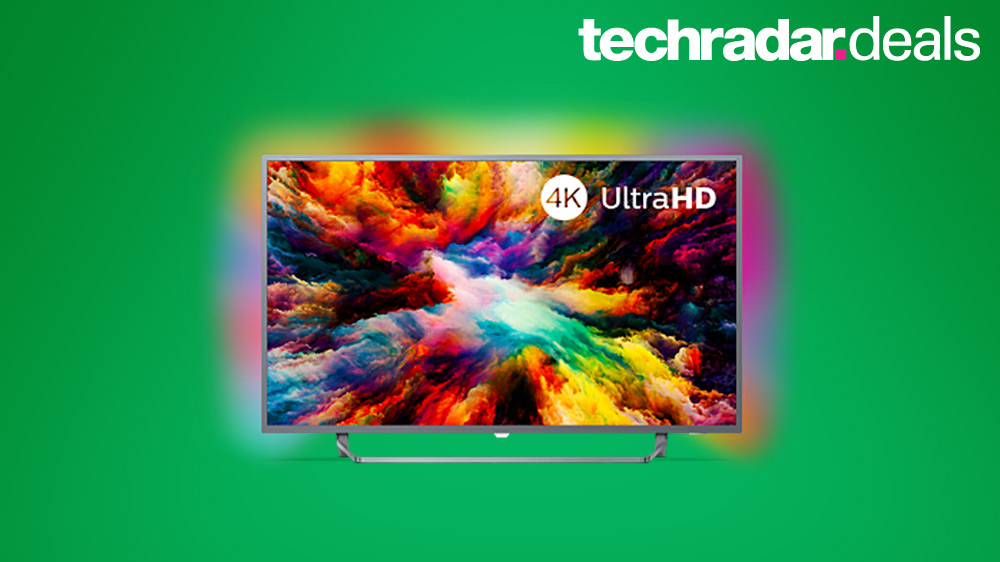 Kick off the new year with a cheap TV deal with record-low prices from your favorite retailers, including Best Buy, Walmart, and Amazon. Our TV deals guide includes incredible TV sales with a wide range of prices and sizes, so whether you're looking for a massive 4K TV or a smart budget set – we've got you covered.
January is a great time to score cheap TV deals thanks to clearance sales that offer impressive discounts on last year's best-selling sets. Our TV deals round-up includes everything from a mid-size 50-inch TV to a massive 75-inch set, with features such as OLED and voice control, and at a range of prices, so you're sure to find the best TV for you.
To help narrow down your decision, we've split our selection of TV deals into three categories based on screen size: 32-49-inch, 50-59-inch, and 60-85 inches. You'll also see our top pick for the best TV deal of the week, which is the offer that we think represents the best outright value for most people – this week's top cheap TV deal is this Samsung 70-inch 4K TV that's on sale for $679.99 (was $749.99) at Best Buy.
See more of the best TV deals that are happening right now and keep in mind this list is constantly updated with all the top offers so you can feel confident that you're seeing the best TV sales from around the web.
Cheap TV deal of the week
32-49 inch cheap TV deals
50-59 inch cheap TV deals
60-85 inch cheap TV deals
Frequently asked questions
Where can I find the best cheap TV deals?
If you're asking where I can find the best cheap TV deals – you can be sure to find all the top sales on this page. If you're looking for the best retailers, Amazon, Walmart, and Best Buy tend to feature the best cheap TV deals all year round, with stocks on both the newer releases as well as some old favorites. They're especially a great place to pick up TVs as you'll know you'll be getting a full warranty and support, which you might not get if you opt for a cheaper TV deal on an auction site like eBay.
Other top retailers to check out include Samsung, Dell, and B&H Photo, which all offer great price matching along with excellent warranties. Below we've provided a list as well as some links to our favorite retailers, so you can check out the latest TV deals for yourselves.
How to tell if cheap TV deals are worth it
Cheap TV deals can often attempt to impress by offering a wide-range of unintelligible features and techno-babble that can seem pretty impressive on paper but often disappoint in reality. 
Because of this we always recommend you evaluate a cheap TV deal based on industry-wide accepted standards and features. Be on the lookout for HDR compatibility, 4K resolution, and the widely used smart home platforms, such as Google Assistant or Amazon Alexa. While these might seem like overly flashy terms themselves, comparing these features can give you a great basis upon which to compare the myriad of cheap TV deals that are out there.
Another recommendation from TechRadar is to check out last year's models, which can often be found at an absolute bargain price compared to the new releases. It's often the case that the newer models only have slight iterative improvements over last year's edition, so sometimes you can skip out on the very latest features (that you might not need) and pick up a great TV deal for less.
When's the best time to pick up cheap TV deals?
The good news is cheap TV deals can be found at all the big retailers all year round. Week in and week out, there's always something on sale over at Best Buy and Amazon, for example – many of which we'll have rounded up in this article right here.
That said, many of the big retailers like to bring those cheap TV deal prices down even lower during many of the seasonal sales events each year. You'll see some of the best deals during the Black Friday and Prime Day sales events, and luckily for you, Black Friday TV deals are just around the corner, so you can snag a bargain from retailers like Best Buy, Walmart, and more.
Last year, we saw quite a few great TV sales during these events, including quite a few brand new 2021 releases. Make sure you bookmark this page, however, because even outside of seasonal events, we'll still have all the best cheap TV deals here each week.