Your iPhone background and lock screen aren't the only things you can customize on the Apple handset.
The digital keyboard you use for typing can transform from the drab QWERTY layout into a portal for typing in French, Chinese, Portuguese, and most of the world's languages. You can also use the keyboard to spice up your texting with GIFs, emoji, memes, and stickers. Other custom keyboards change the layout of the keys or how you type.
Let's explore how to take your typing beyond the standard, default keyboard.
Languages
The easiest way to change up your keyboard is to add more language options. For an iPhone follow these steps to add as many options as you'd like.
Open Settings and find General
Within General you'll see "Keyboards"
Click on that and you'll see all the keyboards already loaded
At the bottom of the list click "Add New Keyboard"
From there you can scroll through or search through all available languages (it's a long list from Ainu to Welsh)

Add a new keyboard on the bottom.

Credit: Sasha Lekach / Mashable

And make a selection from a long list of language options.

Credit: Sasha Lekach / Mashable
Layouts
A bevy of apps let you redesign your keyboard.
Typewise arranges the keys into an easier-to-type honeycomb shape, while apps like Microsoft's SwiftKey let you type by swiping from key to key (a feature iOS has since adopted) and use a different text prediction tool.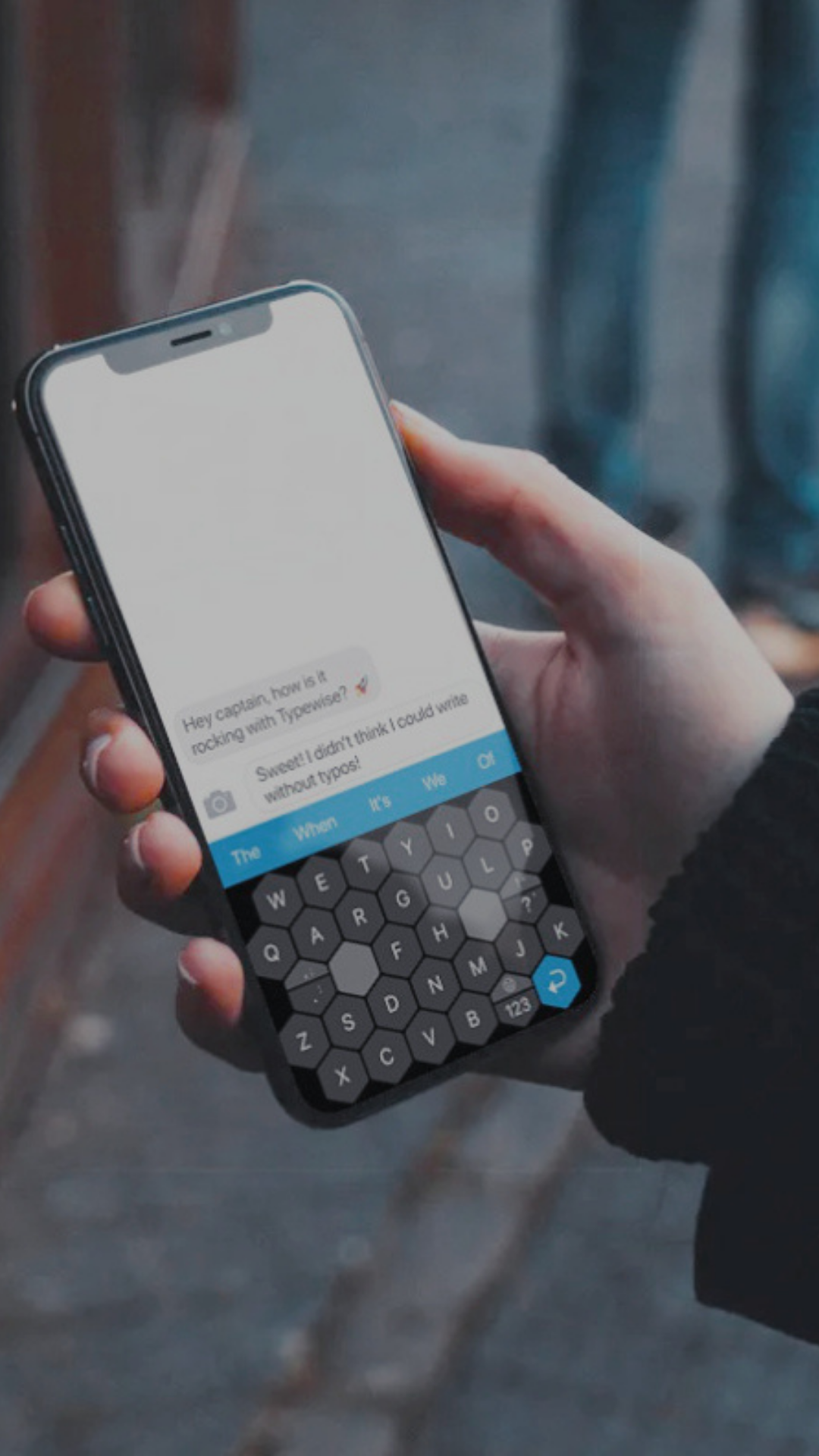 Hexagons for better typing.
Credit: Typewise
KeyPro gives you fonts and skins for a more colorful keyboard arrangement, as do other apps like iKeyboard and Kika Keyboard.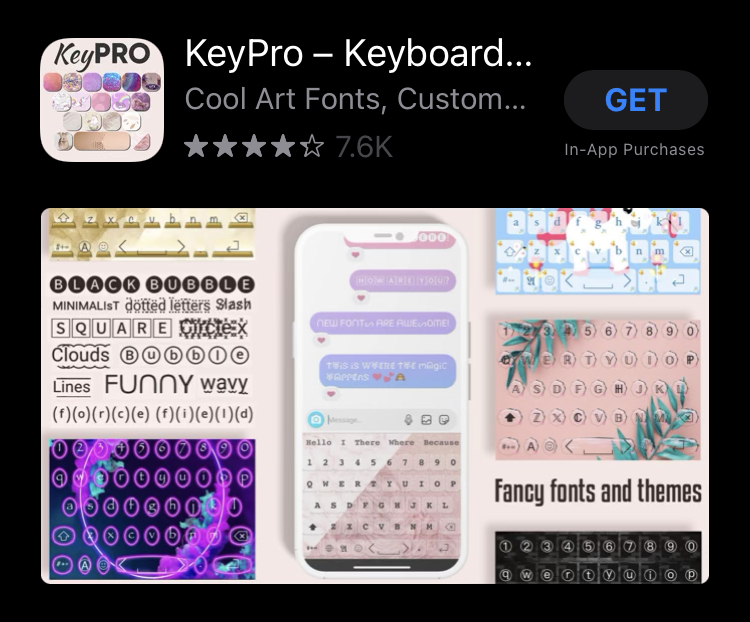 Get creative.
Credit: Screenshot: Apple App Store
Fun stuff
If you want easy access to GIFs and memes, you can download different keyboard apps to do just that.
Google's Gboard is known for being the ultimate keyboard alternative. You can search for GIFs, emoji, photos, even restaurants and other locations and put those directly into your text.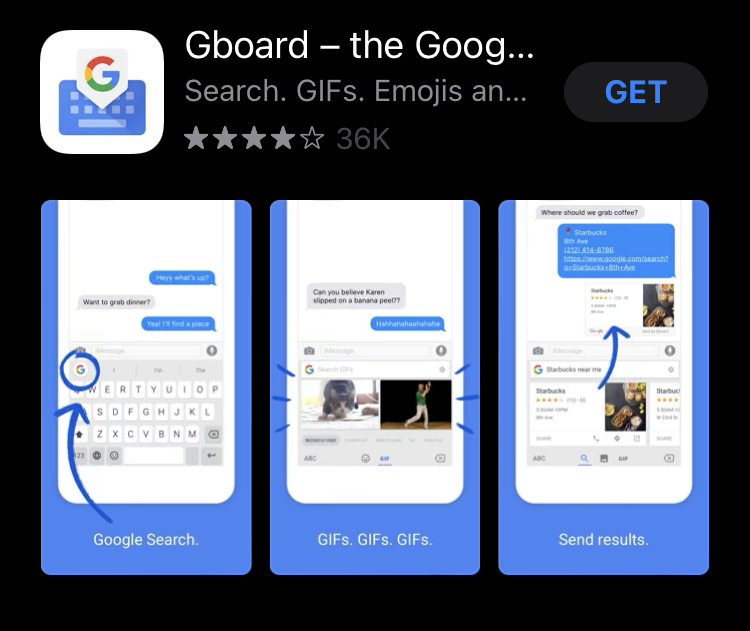 Search Google right on your keyboard.
Credit: Screenshot: Apple App Store
The straight-forward GIF Keyboard is made just for searching for GIFs from GIF site Tenor, since who needs words if there isn't an image?
Grammarly even has a keyboard to keep typos and poor grammar out of your texts.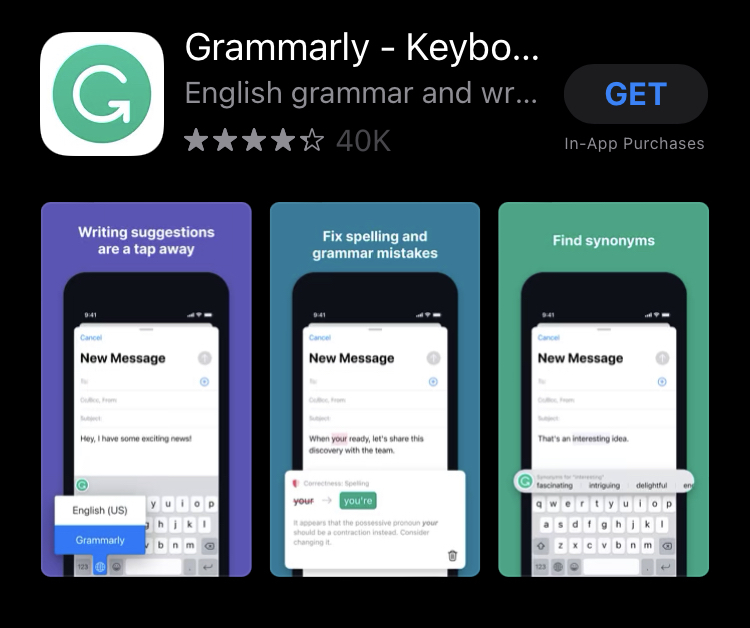 A grammar keyboard? Yes.
Credit: Screenshot: Apple App Store
There's something for everyone.