Well that didn't take long.
Less than 24 hours after the United States Postal Service launched an official website for Americans to request free rapid coronavirus tests, websites with suspiciously similar URLs are trying to lure people into purchasing pricey tests. That's right, the scammers are here.
For the record, the official government website for ordering free rapid tests is https://www.covidtests.gov/ (a link on that page takes visitors to https://special.usps.com/testkits). Despite the similarity, sites like covidtestsgov.com are not official government sites — and in fact links out to expensive rapid tests for sale.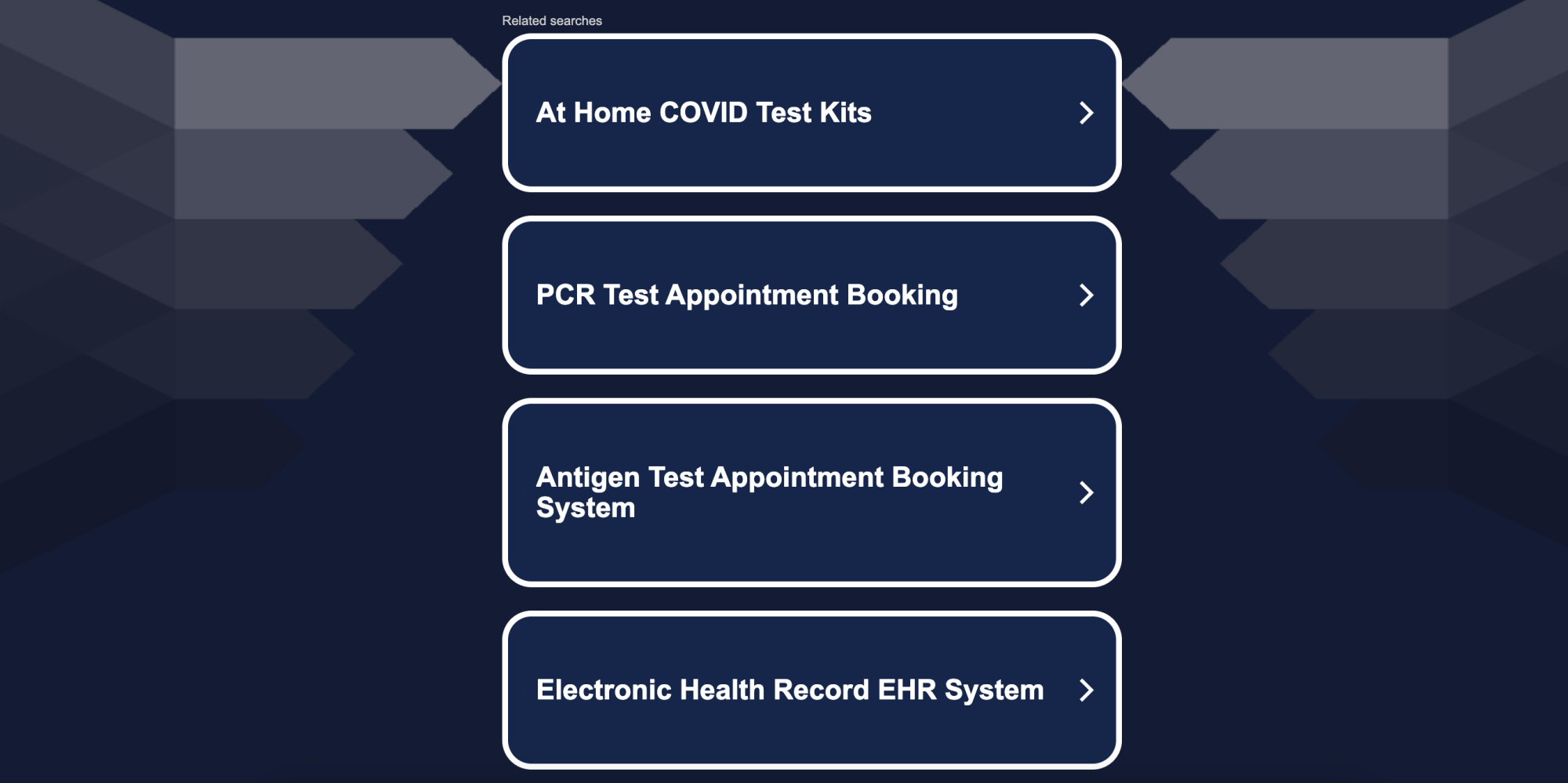 Yeah, don't go here.
Credit: Screenshot: covidtestsgov.com
And we do mean expensive. Clicking through covidtestsgov.com's "At Home COVID Test Kits" option will bring a would-be visitor to another site where rapid tests are listed for $39.97 per two pack. Again, the USPS will mail up to four tests per household free of charge.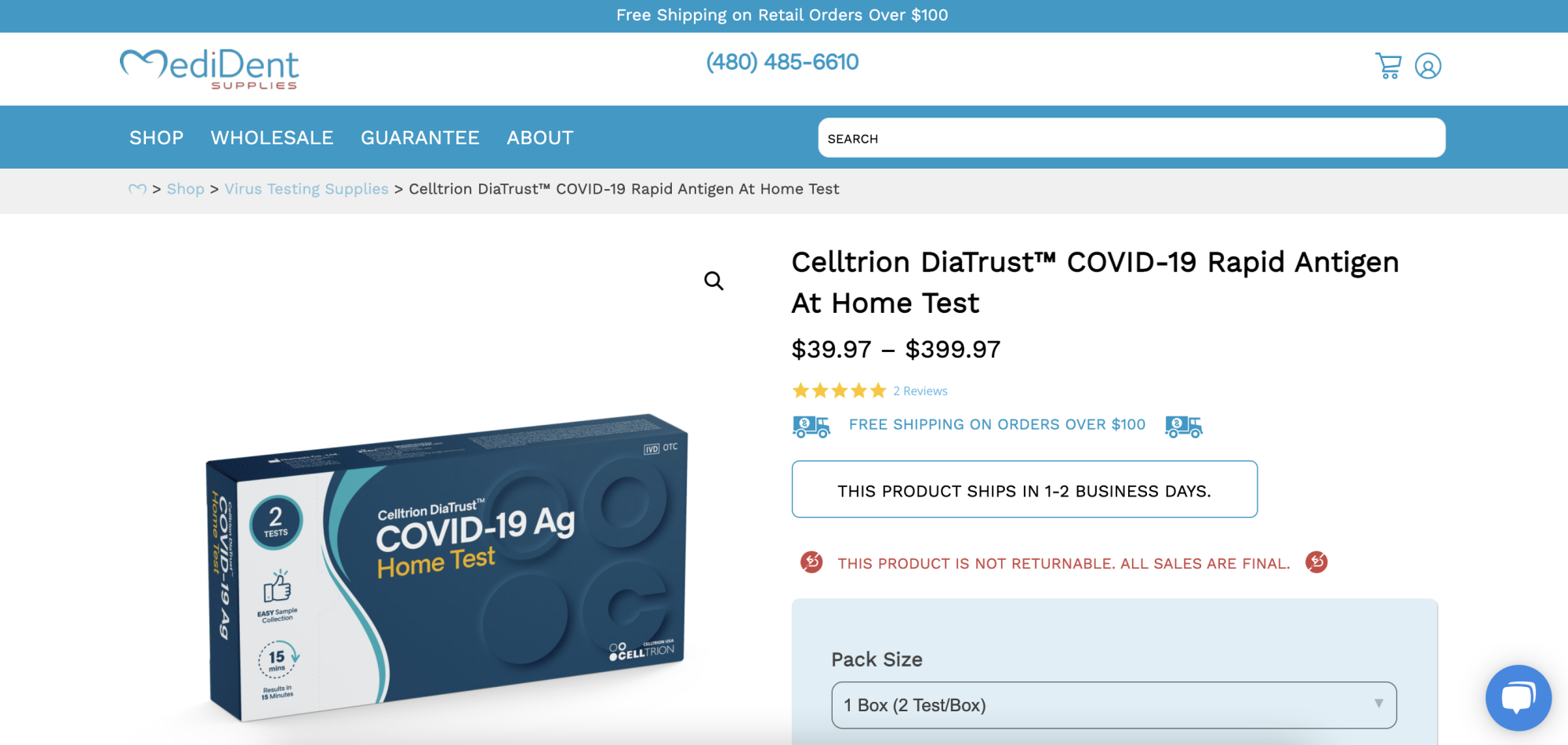 Free, or $399.97?
Credit: Screenshot: Medident Supplies
Last week, the Federal Trade Commission warned of fake in-person coronavirus testing sites. The issue of fake testing locations, in other words, is very much on the government's radar.
Notably, according to a WHOIS lookup, covidtestsgov.com was only registered on Jan. 13, 2022. Meaning, in all likelihood, the strikingly similar URL is no coincidence. Rather, it suggests an attempt to snatch up possible lookalike URLs ahead of the White House's announcement of the official free COVID test webpage.
And covidtestsgov.com isn't the only COVID testing website with an eyebrow-raising URL.
We reached out to USPS and asked if it had any comment on these lookalike URLs, but received no immediate response. We also reached out to the White House press office in an attempt to determine why the administration's plan didn't involve locking down similar URLs ahead of the https://www.covidtests.gov/ website launch, but were unable to get anyone on the phone.
SEE ALSO:
Here's how to get free COVID tests delivered to your door right now

That someone might register official-looking URLs in a bid to fleece Americans during a time of crisis should not have caught the White House by surprise. Indeed, it's a sad tradition dating at least back to the days of Hurricane Katrina.
Hopefully we've all learned something in the intervening 16 years — even if our elected officials haven't.