Instagram just made it a bit easier to keep tabs on your favourite creators. The image sharing platform has added a badge to users' profiles displaying information on their next scheduled live stream, and also now lets users subscribe to upcoming streams for reminders before they start.
"Now we're focused on building for teens and creators and in the spaces of video and messaging, and these [updates] are within those themes," said Instagram CEO Adam Mosseri in a video posted Wednesday.
Here's how to set a reminder for a scheduled Instagram Live.
Open Instagram.
Go to the profile of a user who has scheduled a Live.
Tap on the "Live video" banner located at the bottom of their bio. If the user has more than one Live scheduled, this will open a list of them entitled "Event reminders." Tap on the Live you wish to receive a reminder for.
This will open a popup with details of the selected Live, including its title, date, and time. Tap on the "Remind me" button.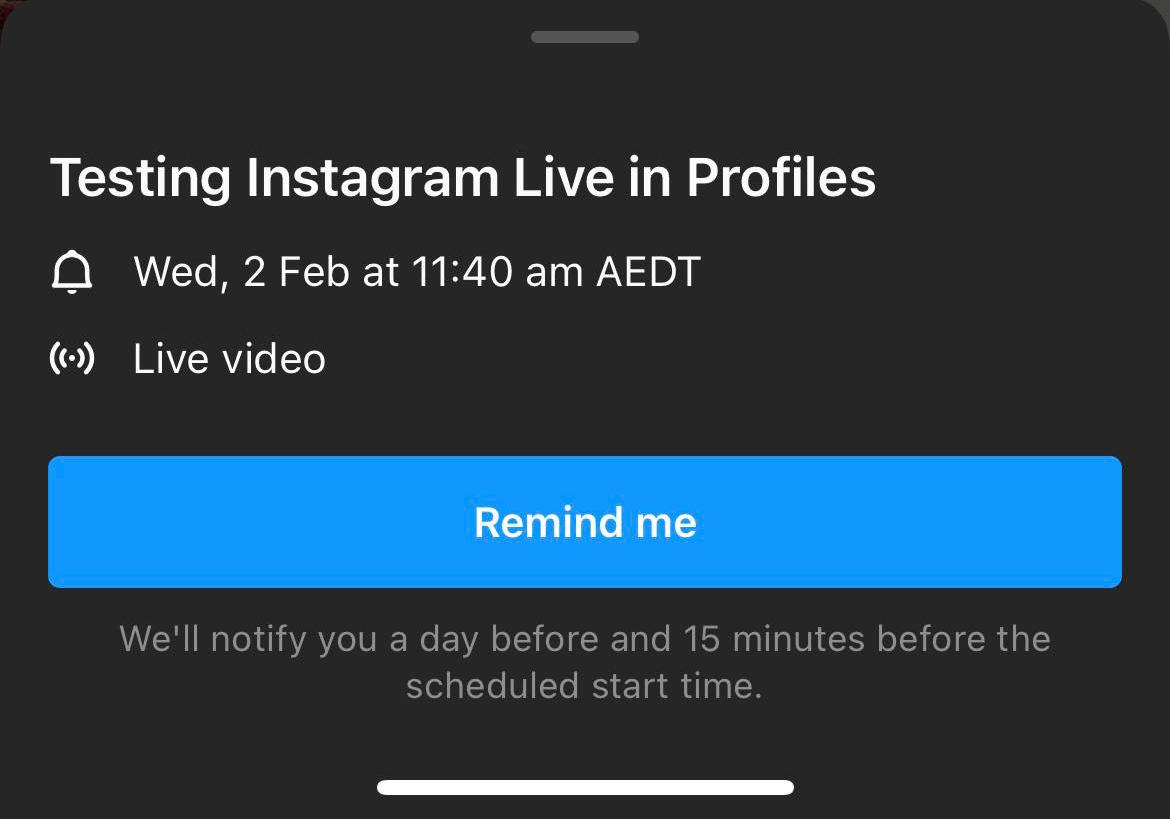 Credit: Mashable
If you don't have notifications for Live videos turned on in your Instagram settings, a popup will direct you to update your settings. You'll need to do this to receive reminders for scheduled live streams.
Once set up, Instagram will send you two notifications reminding you about any Live you subscribe to. The first reminder will be sent the day before the live stream, and the second will be sent 15 minutes prior to its scheduled start time.
Instagram's new feature won't do much for you when it comes to spontaneous live streams, but it will help ensure movie night doesn't clash with some more organised creators' Lives.