A Porsche Taycan drove from Los Angeles to New York City in record time — at least in terms of charging the EV.
On Friday, the German carmaker announced it broke the Guinness World Record for shortest charging time to drive across the U.S. in its $87,030 battery-powered car: 2 hours, 26 minutes, and 48 seconds.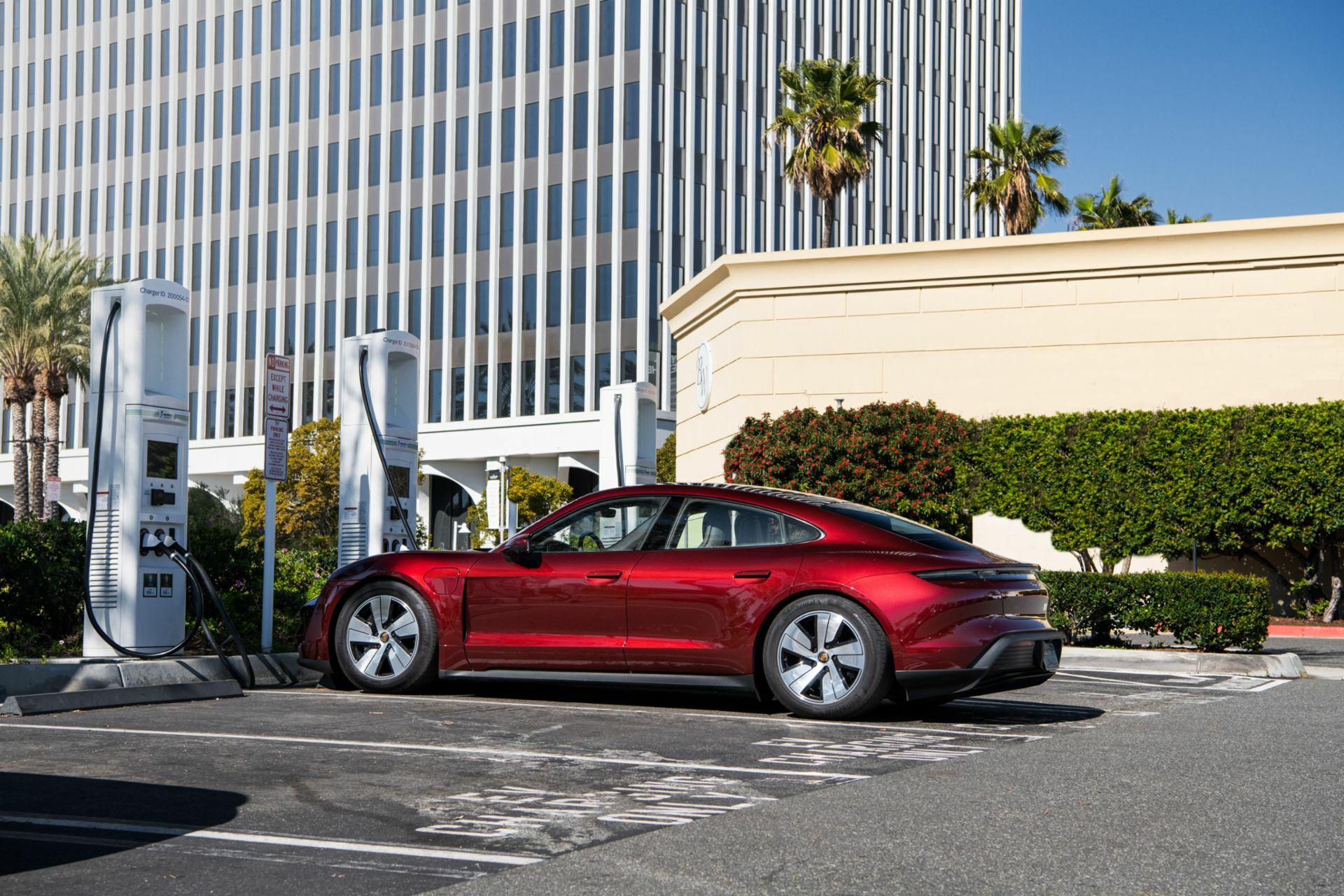 Juicing up for the record ride.
Credit: Porsche
Last year, Kia set the record (and grabbed it from Tesla) with a 7 hour, 10 minute, and 1 second charging time while making the 2,834-mile journey in its soon-to-be-released EV6. As recently as this week, Kia had been touting its now-defeated fast-charging achievement.
Now the title belongs to the Taycan, Porsche's first EV, which used Electrify America's ultra-fast chargers across the U.S. on the cross-country trek. Those 350 kW chargers (sometimes referred to as Level 3 charging) can take the car from empty to an 80 percent charge in under 25 minutes. Slower Level 2 charging, which is the more common charging speed available at public charging stations, can take more than six hours to fully charge an EV. Not all EVs can handle fast-charging, but clearly it's not a problem for the EV6 and Taycan.
Porsche didn't just break Kia's record… it shattered it.