Well, here we go again. For a lot of folks, 2022 promises even more working from home, whether by choice or not.
The good news is that nearly two full years of empty offices in parts of the world have accelerated the progress of work-from-home technology. That was plenty evident at CES 2022, the tech industry's largest annual showcase. From robots that clean while you work to better webcams for video calls and everything else in between, 2022 could be the easiest year for WFH yet.
Roborock S7 MaxV Ultra 
First up is a decidedly baller robot vacuum. Sure, things like Roombas have been around for years, but as we spend more time at home, it's inevitable that more gunk will accumulate on the floor. We need something more powerful and up to the task of cleaning during this prolonged period of wearing sweatpants to work. 
Meet the Roborock S7 MaxV Ultra. It's a high-tech vacuum with cameras, a LiDAR scanner, and other AI features that help it build a 3D map of your home for theoretically better automatic navigation than the competition. It also comes with a dock that you put it in when it's not in use, where it will automatically refill its water container, empty out its dustbin, and clean its mop system.
Welcome to a new era of laziness. Chores are so last year.
1080p laptop webcams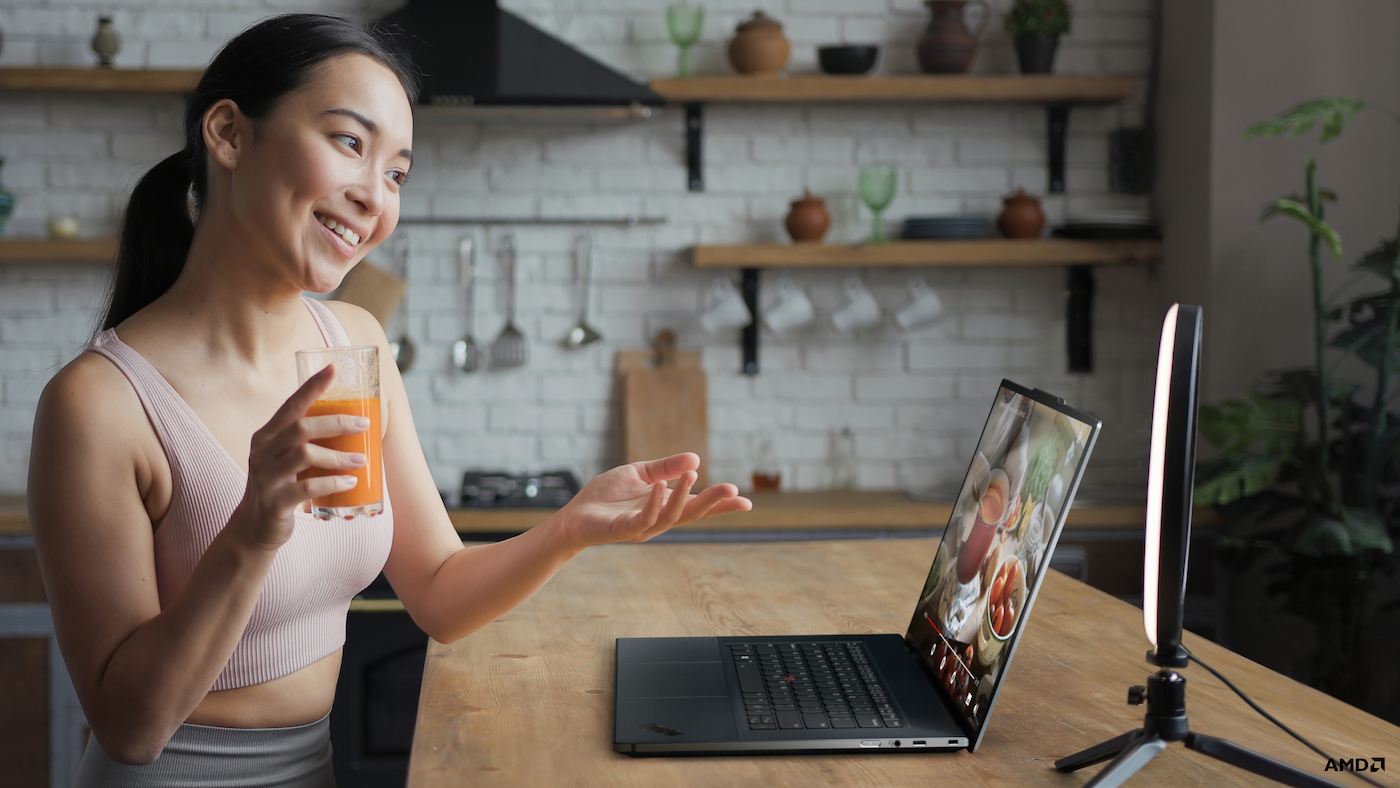 Laptop webcams are about to get a lot better.
Credit: Lenovo
Anyone who has spent the last two years or so regularly making video calls (for work or otherwise) knows that most webcams built into laptops just aren't very good. Your coworkers, parents, nieces, etc. just don't look flattering in 720p. That may have been an acceptable standard for high definition 15 years ago, but times have changed.
Lenovo and HP, for example, both committed to higher-res webcams for their laptops at CES this year. Lenovo's Yoga and ThinkPad line got outfitted with 1080p lenses, and HP put 5MP webcams on all of its computers it showed off at CES. This isn't revolutionary or unexpected, really, but after years of grainy, crappy-looking video calls, it's a welcome change.
TP-Link Deco XE200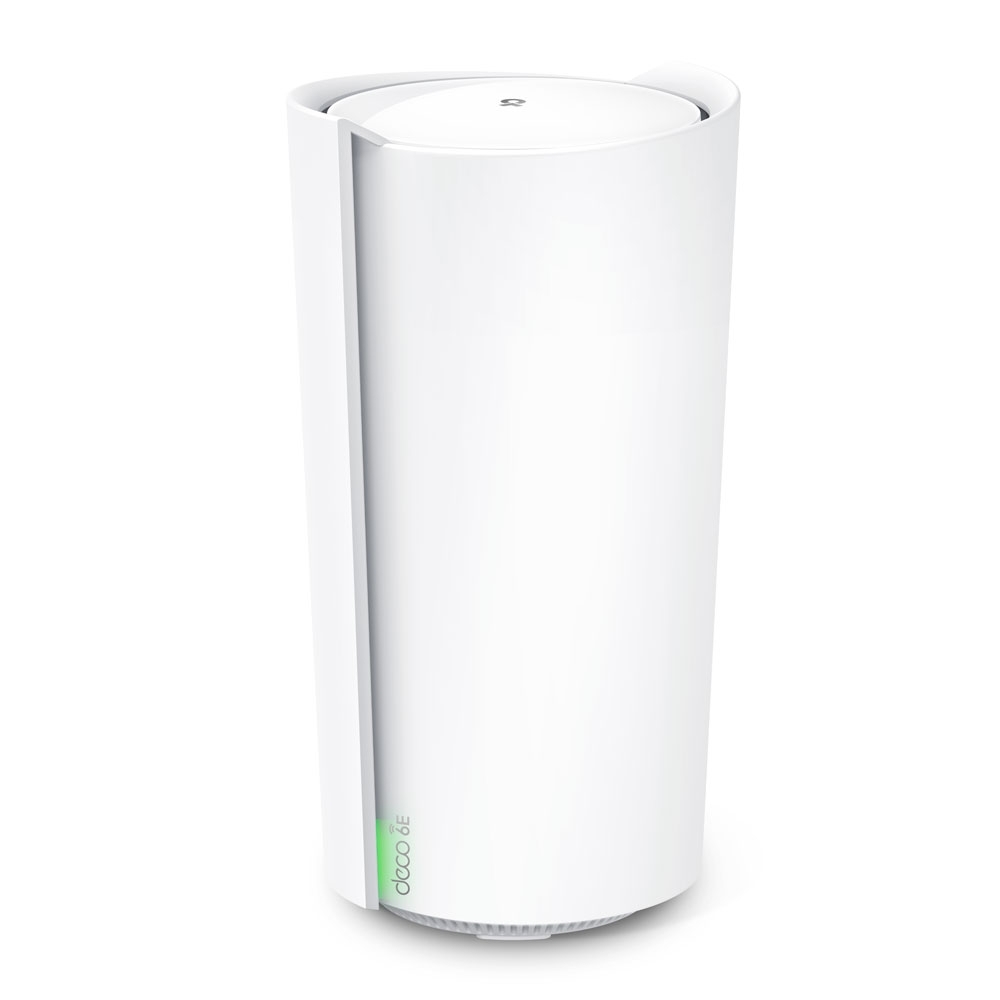 One of these fellas should blanket your home in WiFi.
Credit: TP-Link
It's also safe to assume that working from home has revealed plenty of holes in your internet service that need patched up. While the quality of signal you get into your modem is something that only your ISP can fix, what you do with that signal can turn a WiFi dead-zone into a WiFi paradise thanks to mesh routers. 
TP-Link's Deco XE200 mesh system from CES isn't cheap, with an expected price of $800 for two units, but it promises to extend your internet signal to every part of the house. Two of these should cover up to 6,500 square feet in beautiful WiFi, and each unit comes with three high-speed LAN ports in case you need to hook up a desktop PC or game console for maximum stability. If you find certain corners of your home lacking in useful internet connectivity, seriously consider picking up a mesh system like this one.
Full-body video calls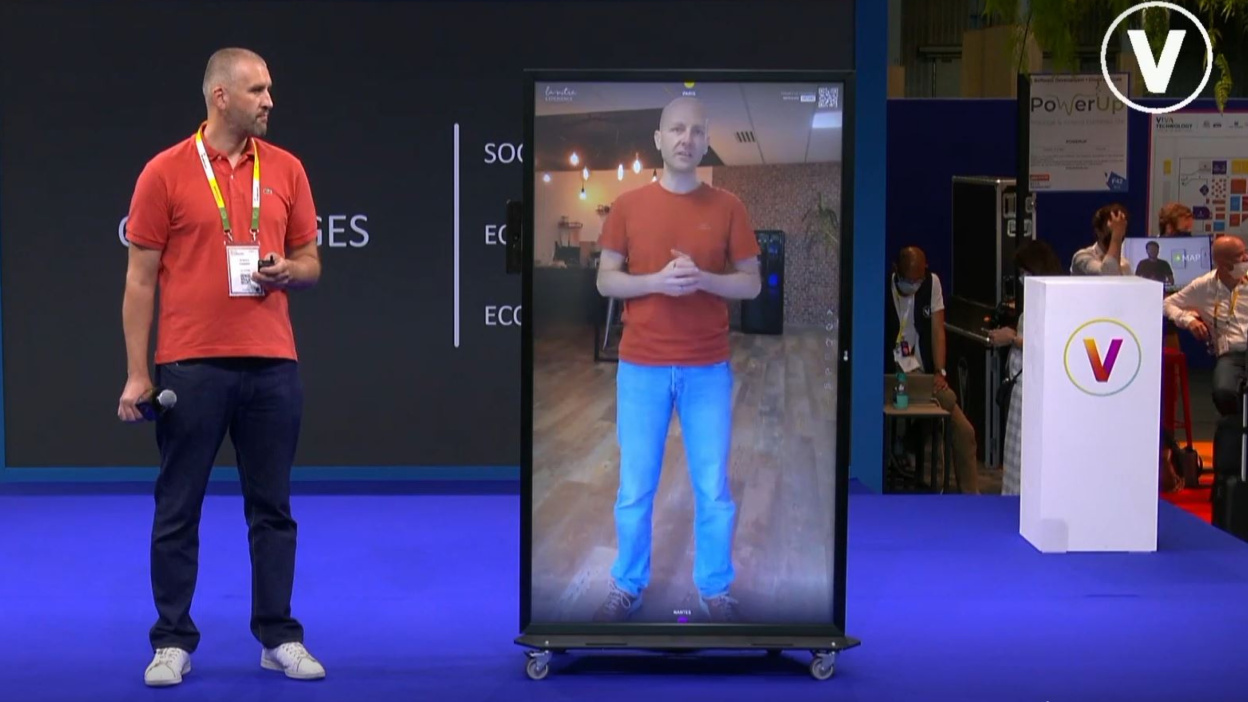 This is a war on sweatpants.
Credit: La Vitre
One of the best things about working from home is that you don't need to necessarily look your best all the time. There's no one to impress but yourself. The 7-foot video call device known as la Vitre is maybe more horrifying than progressive, but it's worth noting either way.
It's an always-on, full-body video call device that, at the moment, is primarily used in offices for presentations and such. But the folks behind la Vitre didn't rule out eventual home use down the line. You can recreate all of those awkward office conversations where both people are standing up and neither one knows how or when to end the chat, and get back to work. And again, although there's an option to blur the image, it's always on.
The future doesn't always look bright.
Bonus concept that may never come out: LG Omnipod
You know what? Sure. Let's get weird with it.
Credit: LG
One of the most oddball ideas shown off at CES 2022 is the LG Omnipod, which the South Korean electronics giant calls a "future mobility concept cabin." In other words, it's a car that can also be your home office thanks to modular, upgradeable appliances, big screens, and an AI concierge to assist in things like ordering food.
Who said WFH needed to be restricted to a house or apartment? If Omnipod ever hits the market (LG calling it a "concept" means that could never happen), you could take all your video calls from a moving bachelor pad with AI that orders lunch while you watch movies. Nothing says WFH innovation like redefining what, exactly, a home is.