Another year, another CES draws to a close. But this year, everything was a tad… eerier. 
The famously crowded Consumer Electronics Show returned to Las Vegas for 2022, hoping to reunite tech enthusiasts in shoulder-to-shoulder showrooms for in-person demos and keynotes. Alas, amidst the ongoing pandemic and the latest Omicron surge, many publications and companies chose to stay home and tune in virtually. 
The resulting hybrid event featured many empty showroom floors. But worry not! The tech companies still had plenty to show off to audiences, both virtually and in person. From new work-from-home gadgets to giant robot overlords, here's the best of everything that happened at CES 2022.
Pandemic life tech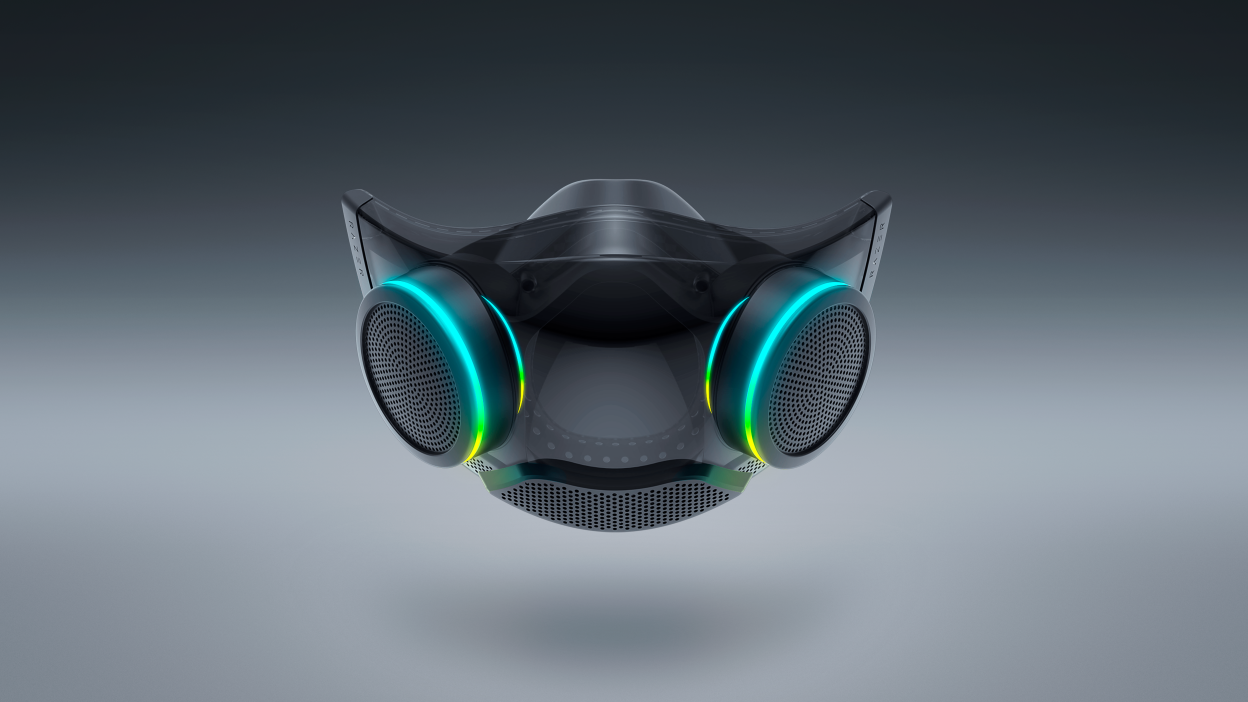 It's giving major sci-fi movie vibes.
Credit: Razer
As the pandemic rages on, so does pandemic-era tech. 
Omicron is forcing many to reckon with the quality of their everyday masks, but if you want a mask that offers both protection and a party, Razer has you covered.
After showing a concept dubbed Project Hazel at CES 2021, the company debuted a base model and Pro version of its Zephyr mask this year. The masks feature two-way air filters and fans, plus customizable, colorful lights via a connected app and voice amplification. You get Covid safety and a rave for your face. What's not to love?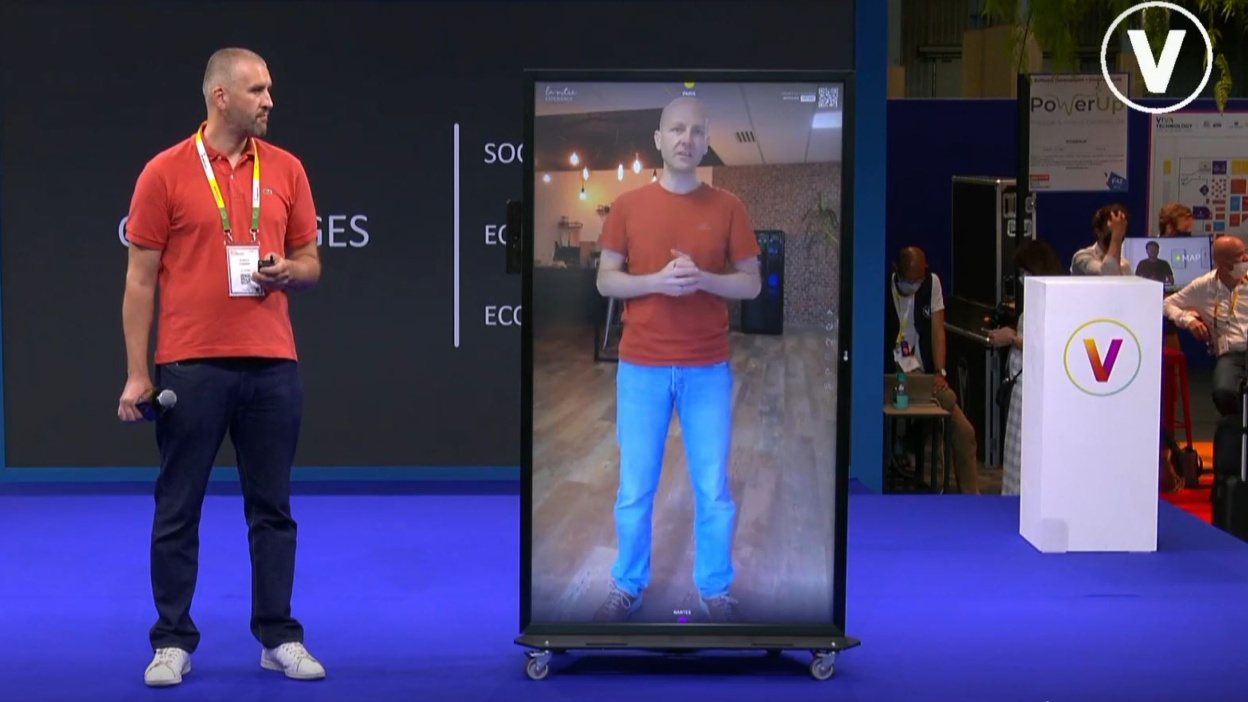 Oh good, now my coworkers can see my entire home!
Credit: la Vitre
And for those looking to spice up their work-from-home setup, la Vitre invites you to completely eliminate your home privacy. It's a fullscreen video portal that connects you with your coworkers – because, ya know, Zoom isn't enough. You knock on the screen like you would an office door, and a coworker can step into view to answer the call.
The worst part? It's constantly on, albeit blurred for privacy if needed. Who needs work-life balance anyways?! 
Self-care upgrades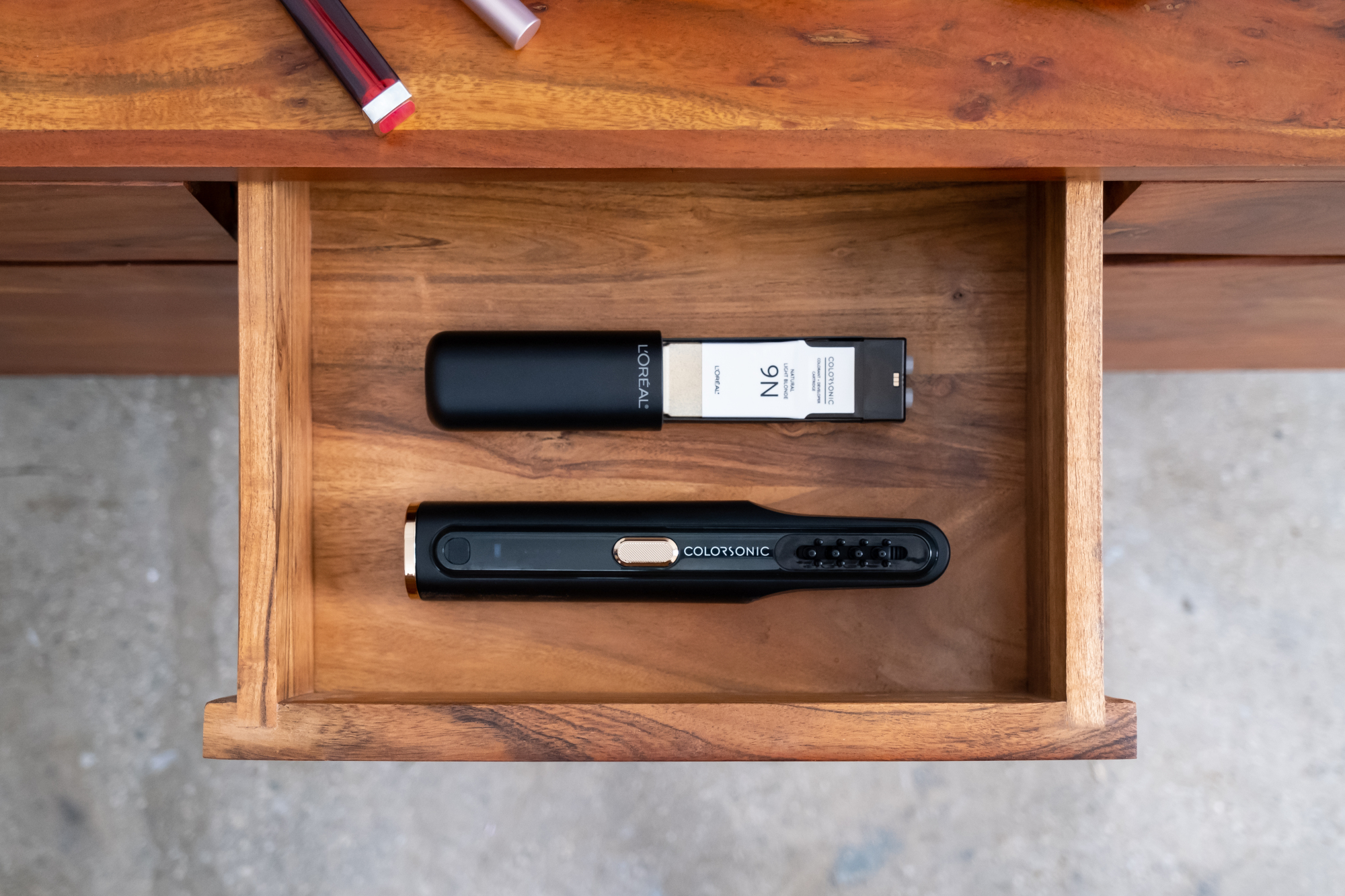 This could be the secret to never going to a salon again.
Credit: L'Oreal
Despite various world disasters, or perhaps because of it, plenty of tech at CES 2022 showcased ways to really treat yourself. 
On the everyday people side of things, L'Oreal launched the Colorsonic, an at-home hair dye wand that promises to make coloring your hair as seamless as just brushing it.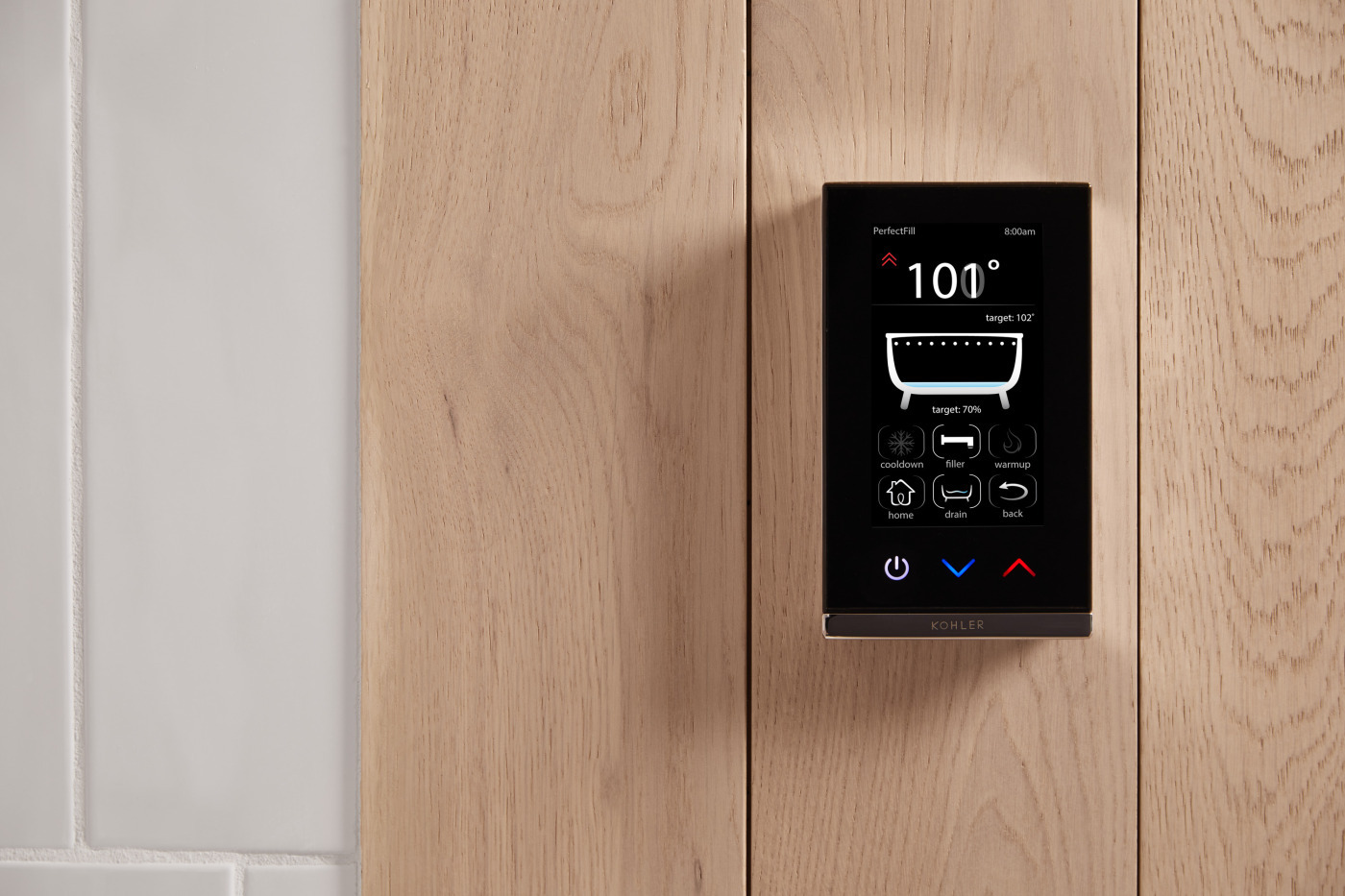 Admit it, having the perfect bath temperature every time kinda sounds amazing.
Credit: Kohler
On the uber-rich people side of things, Kohler debuted the PerfectFill drain kit system, which promises to preset your bath's temperature and depth for an impeccable soak, every time. You can even start the bath via voice command on the Kohler app, all for the price of $2,700 (plus the cost of a Kohler tub and spout.) 
Who needs headphones?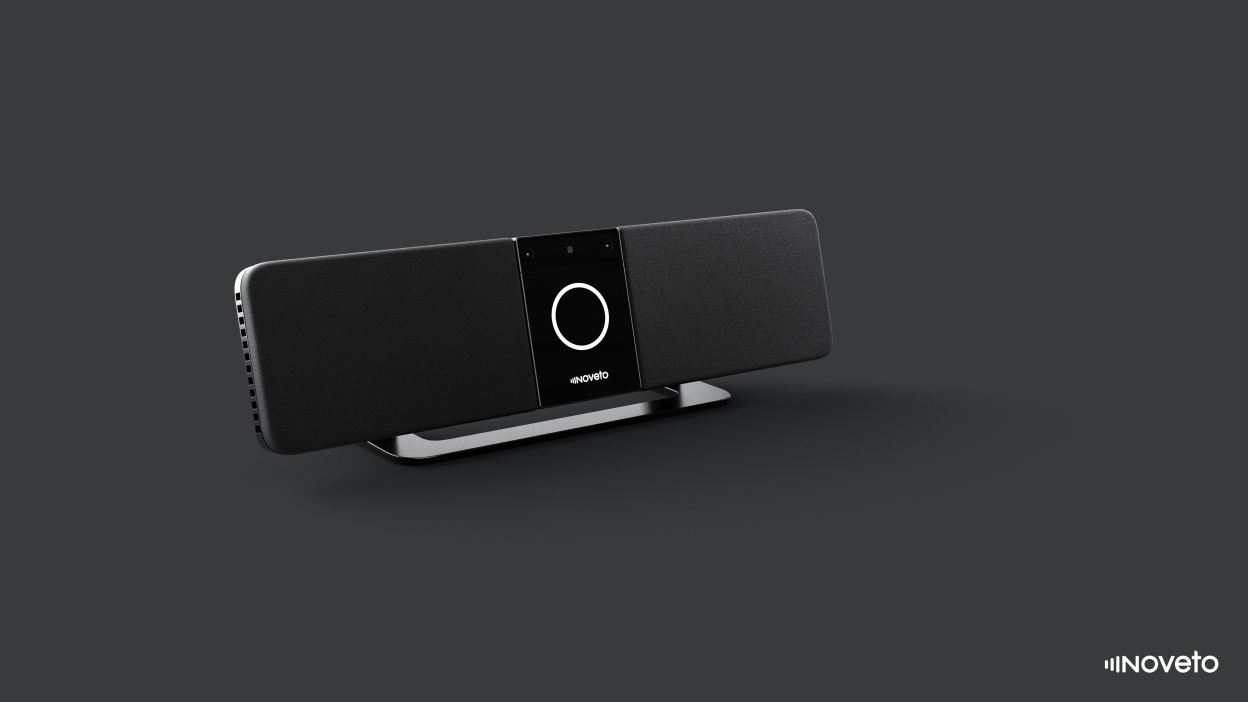 This somehow delivers sound to only your ears.
Credit: Noveto
Headphones are constantly being updated across every audio brand, but what if you could have the private listening experience of headphones without actually wearing any? 
Noveto debuted this "soundbar," called the N1, at CES, and it supposedly transmits ultrasound through the air to place it near your ears without bothering anyone nearby. It also has face-tracking tech to sync with any movement you make, and to be honest it all sounds too good to be true. It's slated to debut later this year, so we'll be keeping an eye out. 
Car tech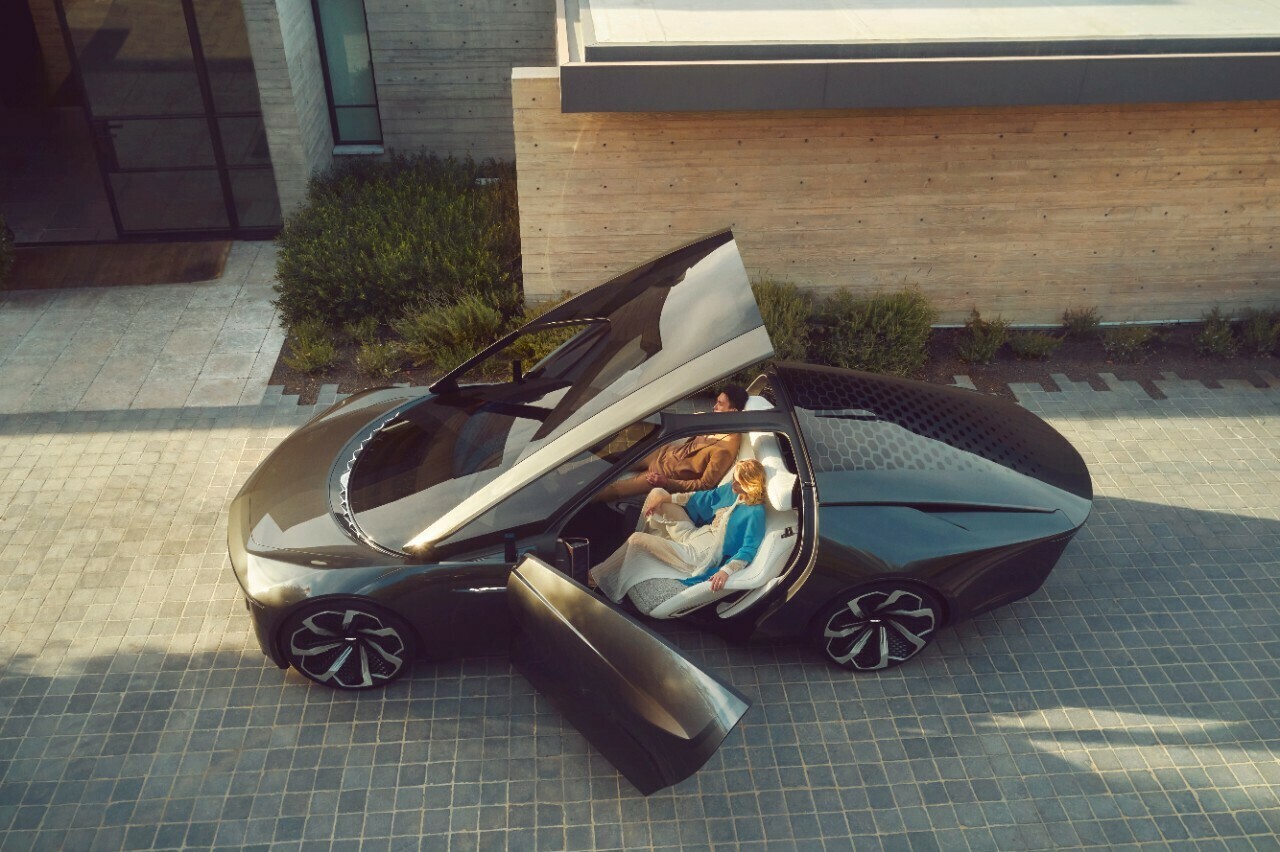 No steering wheel, no responsibilities.
Credit: Cadillac
CES is consistently filled with new auto ideas and accessories, but some definitely garner more excitement than others. 
On the unrealistic-yet-deeply-cool side, Cadillac added to its autonomous car lineup with the InnerSpace concept, a luxury two-seater electric vehicle with no steering wheel. Truly a car for no thoughts, just vibes.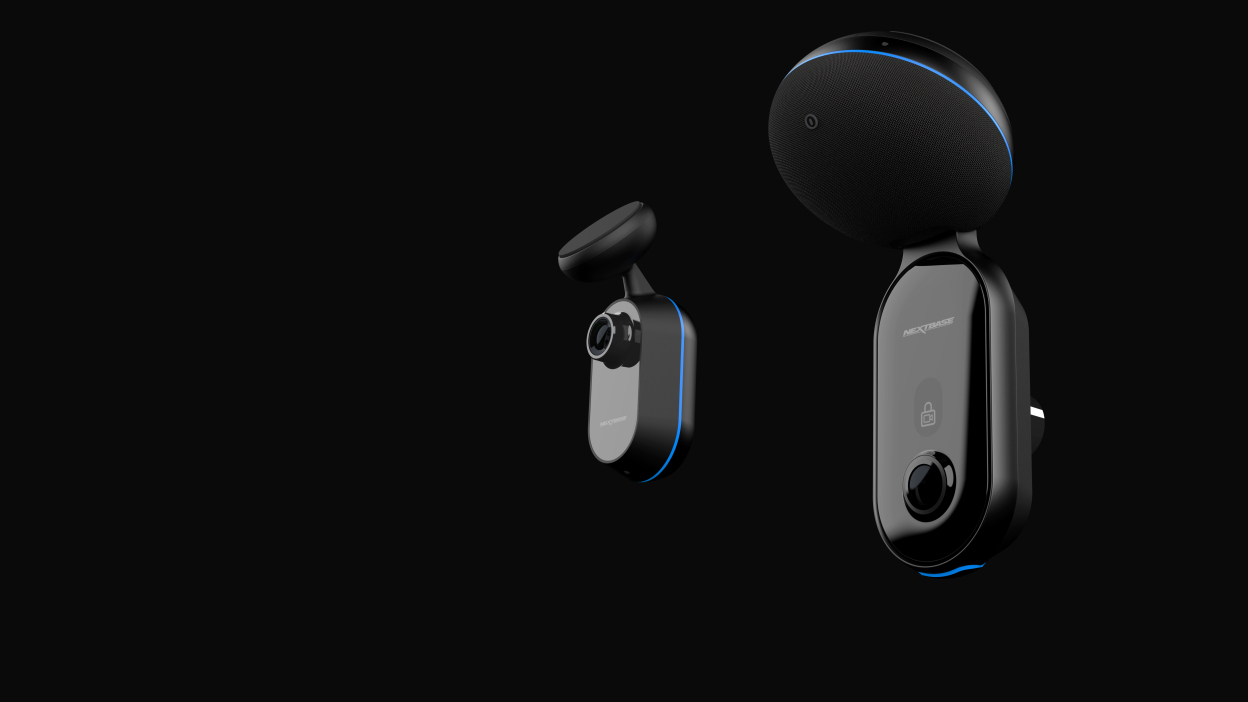 Sleek and modern.
Credit: Nextbase
For those who want a car gadget they could actually use in their existing, less cool cars, Nextbase also released the iQ. It's a dashcam outfitted with three cameras and accident-tracking tech packed into an aesthetically pleasing body. 
Robot takeover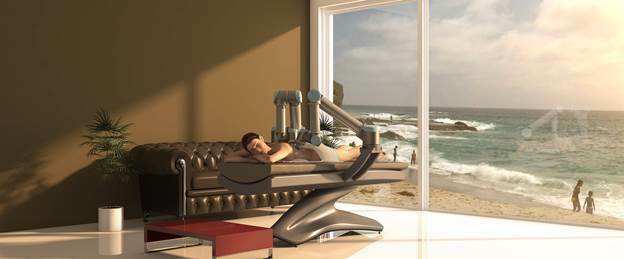 Try not to think about getting crushed while being massaged.
Credit: Massage Robotics
We all know the robot revolution is imminent, but we didn't see it being so… relaxing. 
Massage Robotics launched its flagship bot at CES, and it just so happens to be a 7-foot-tall gargantuan with two arms to massage out your knots. It can understand verbal commands, communicate data with a neural network, and will only run you $310,000 – much more affordable than a regular ol' human massage! 
The future of farming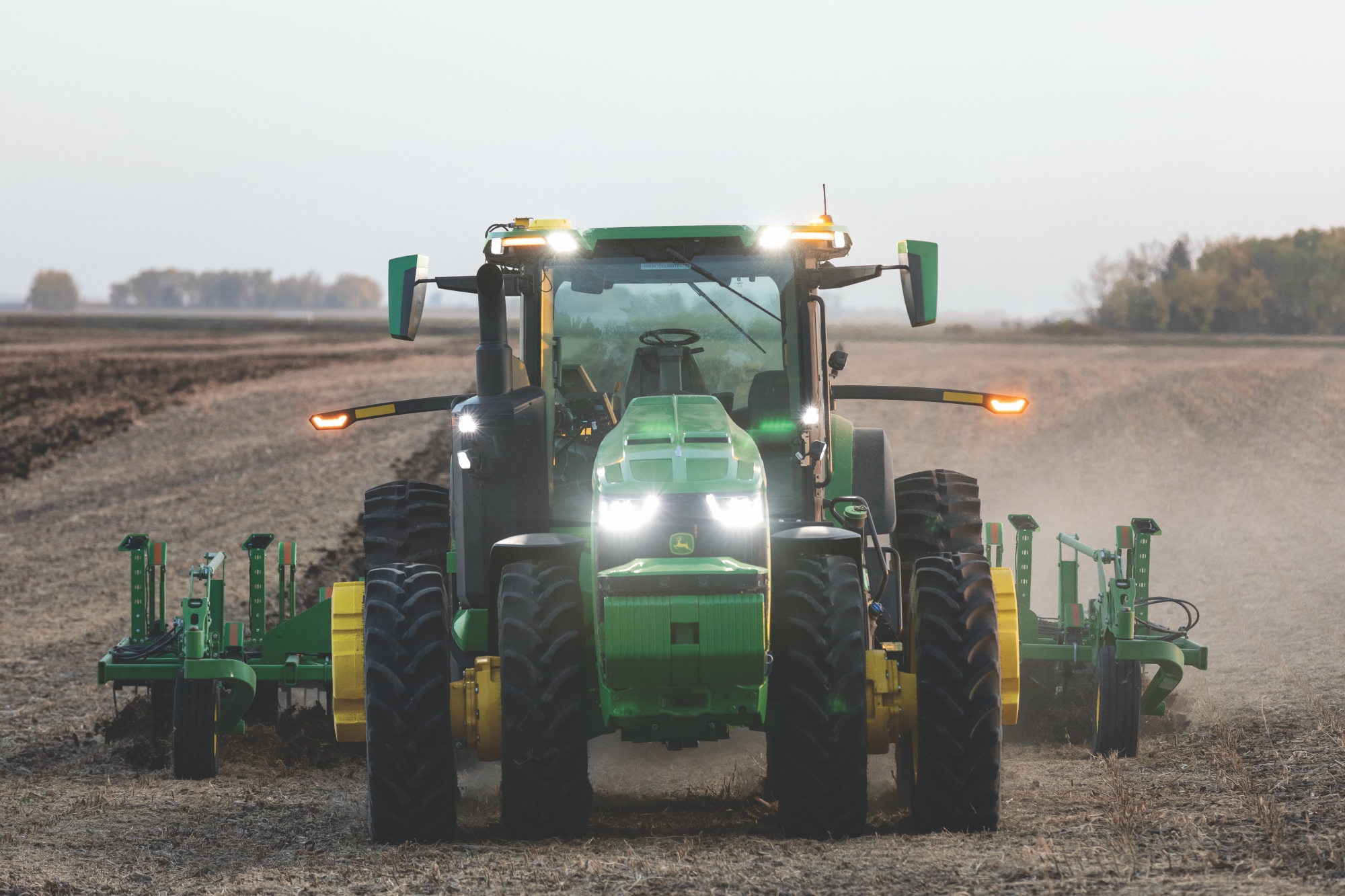 No driver needed.
Credit: John Deere
If you've always dreamed of running away and becoming a farmer but feared your inability to drive a tractor, fret no more. 
John Deere debuted its updated autonomous tractor, and it can definitely drive itself. It has six pairs of stereo cameras for 360-degree obstacle detection, and it uses a deep neural network to determine its movements. If you still don't quite trust self-driving tractors, you can also monitor it via phone with access to live video, images, data, and metrics to adjust elements like speed and depth.