If you're like me, you're always on the hunt for new apps for content creation. But if app-hunting isn't your pastime, no need to worry because I'll share some of my discoveries right here with you.
As a video creator myself, I'm often playing around with interesting apps I come across. I usually deal with longform content, so you won't find any mobile apps on this particular list. All the recommended software and web apps here are for desktop computers.
Here are a few apps you may not have heard of, which could help big time if you're a YouTuber, TikTok creator, or really doing anything with video.
Eagle
Marie Kondo would probably look at me as a challenge. I am usually not a very well organized person. There's some method to my organization madness that may generally work for me, but condolences to anyone collaborating with me who needs to find files or assets for an edit.
Here's where Eagle comes in handy. This organizational app is made for content creators who need to visualize their designs or assets in one place.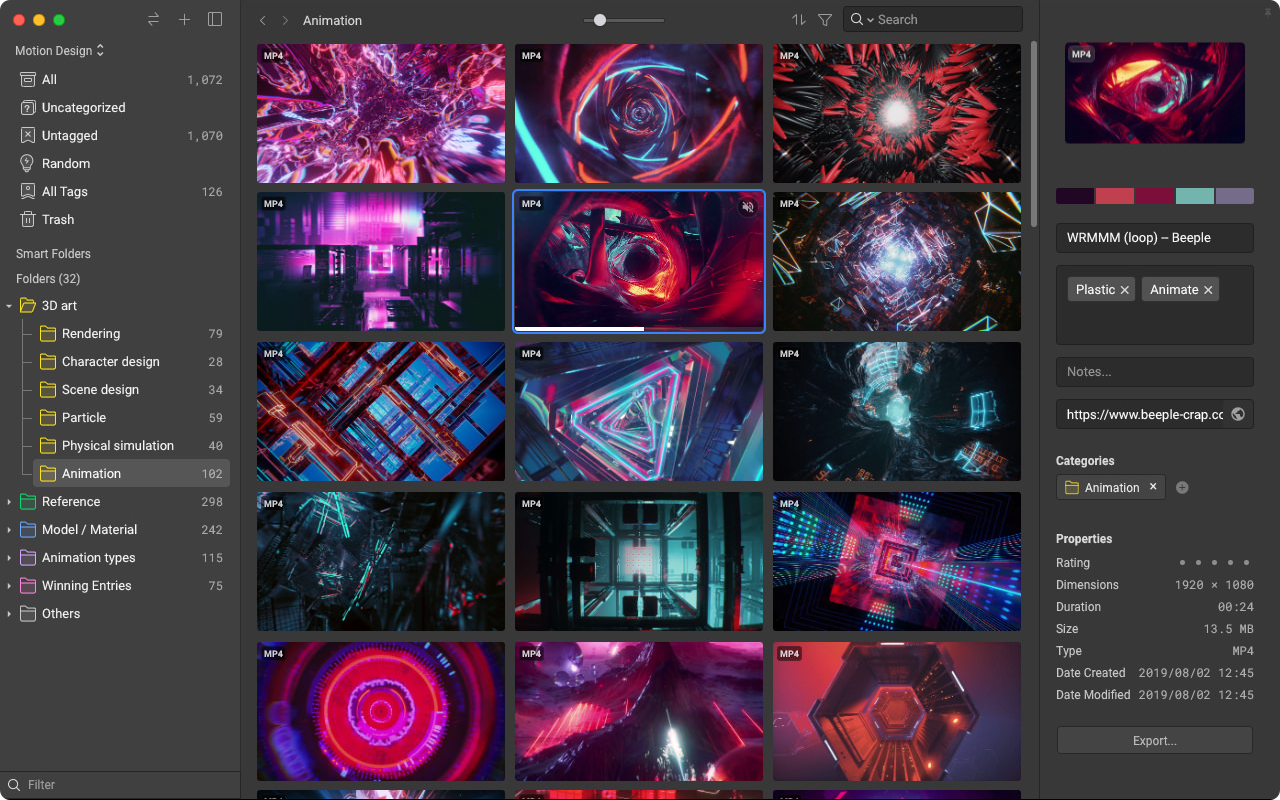 Eagle can help organize your creative assets.
Credit: Screenshot: Eagle
Eagle allows you to save photos, illustrations, movies, audio, fonts, and more into your own personal digital library. Users can organize their files further with folders, tags, color filters, ratings, notes, and more. There's also a browser extension to easily save images you come across online to your Eagle library.
The app feels very much like a mood or inspiration board for content creators, but with the added utility that comes from actually bringing the file you're looking for into an organized hub, rather than just being a collection of images. If you're a filmmaker capturing and logging footage you shot, you'll probably continue with your editing workflow. But, if you're, say, a YouTube essayist constantly working with screenshots or images and videos from the internet, Eagle will definitely help organize your asset collection.
The app costs $29.99 and there's both a Mac and Windows version.
TimeBolt
One of the biggest challenges with online video is keeping your audience's attention. Throw in video length limits on platforms like TikTok and YouTube Shorts, and you'll often have to fit a lot of information into very short timespans.
There's no time to breathe, literally. (No, I'm not telling you to stop breathing, but there's no extra time in your video for the pauses caused by those pesky gasps of air you require to "stay alive.")
Enter TimeBolt. This desktop app has one main purpose: automatically removing the dead air from your videos.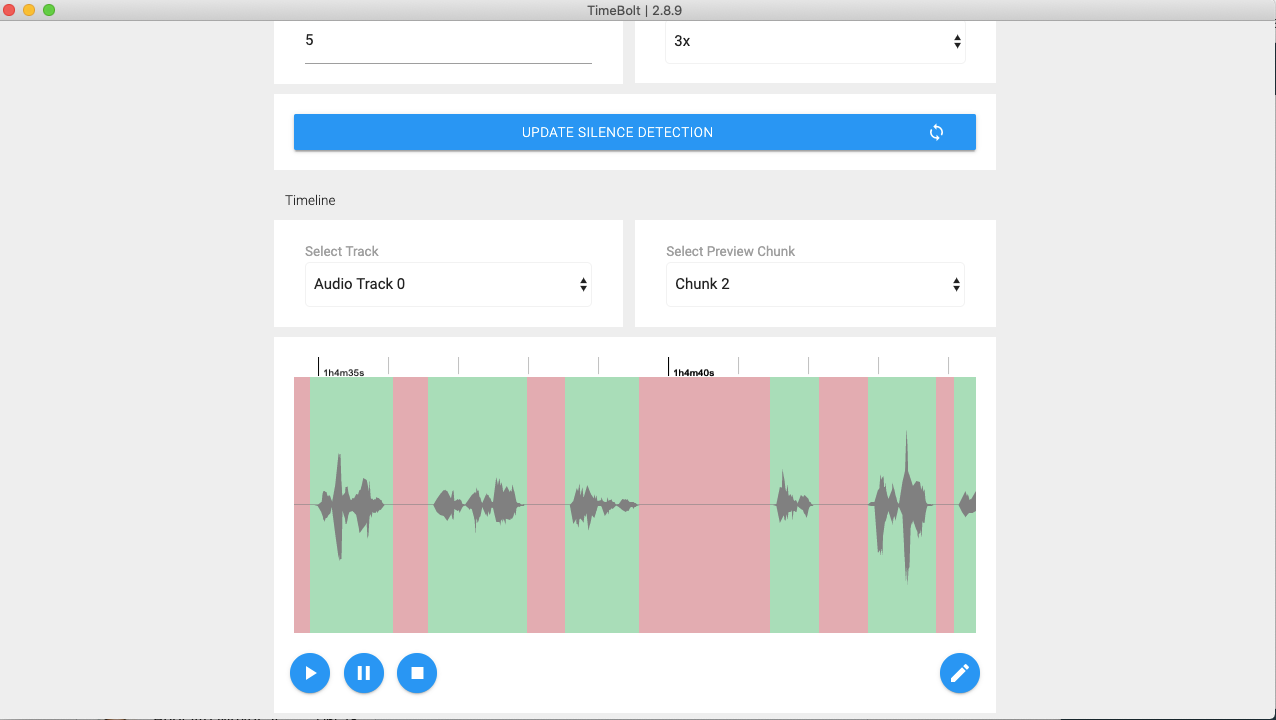 Timebolt detects dead air on your videos and automatically removes it and creates jumpcuts.
Credit: Screenshot: Timebolt
If you're someone who prefers recording one long take when recording your vlogs, you're probably going to want to check this out. Simply upload your video to TimeBolt and the app does all the work in removing complete silence, along with your breathing. Users can even manually adjust the setting to remove (or keep) sound at a certain decibel to fine tune the removal process.
Anyone who edits video knows how tedious it is to go through hours of footage, clip out dead space, and create jump cuts. This saves you from all that tedium.
TimeBolt works on both Mac and PC. Prices start at $17 per month, $97 per year, or a one-time payment option of $247.
Trend Watchers
Some days, our creative juices aren't flowing as well as others.
If you're ever feeling stuck, it's good to get inspiration from others and check out what the big topics of conversation are online.
Trend Watchers is an app that will help you do that by tracking topics that are blowing up in a slew of different niches. There are a few platforms that have popped up in recent years that track internet trends. Most of them, however, focus on hot products or other upcoming business ideas. Trend Watchers specifically focuses on creatives and serves up growing trends for the purpose of creating videos on YouTube or TikTok.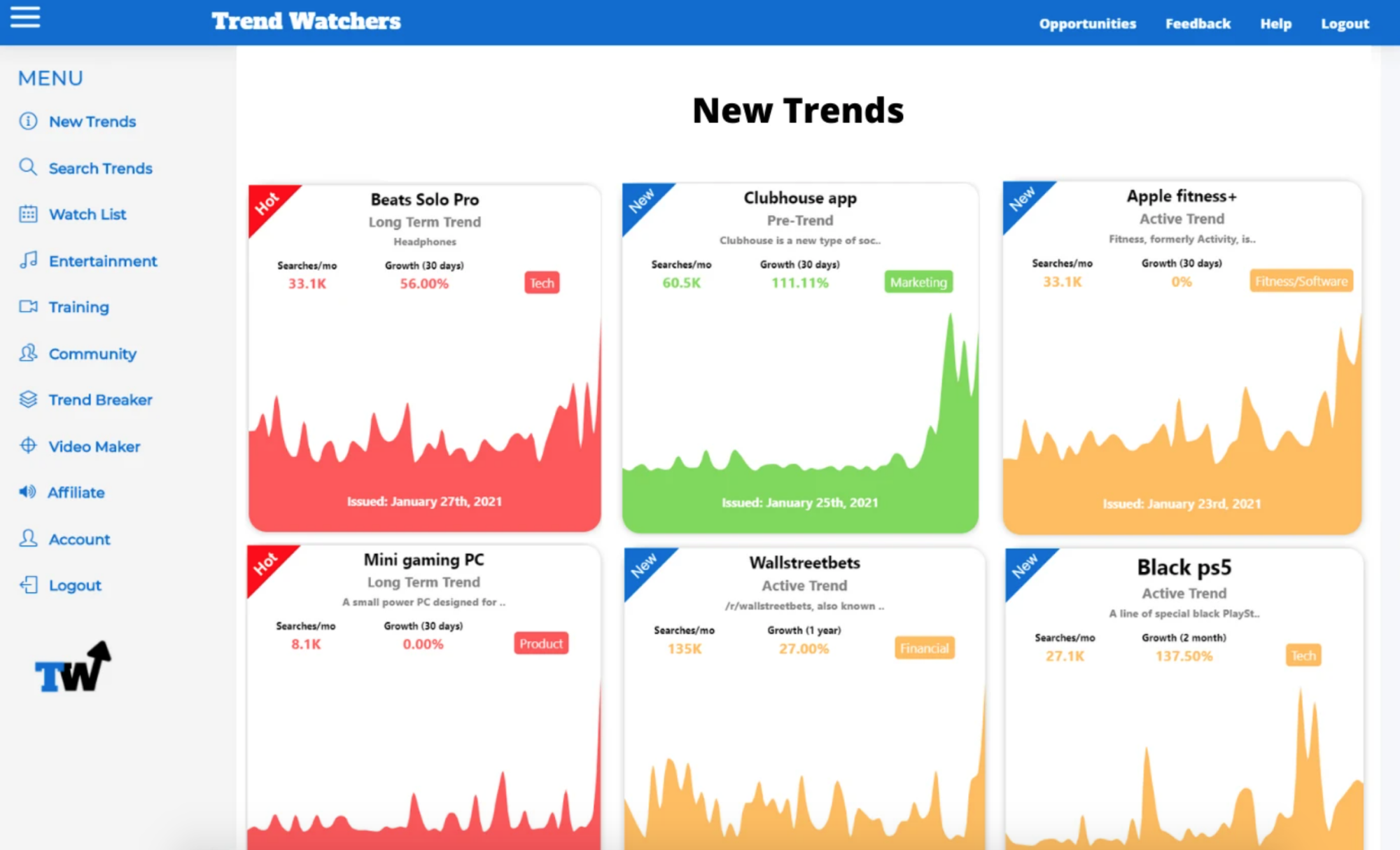 Trend Watchers will help creators find trending topics in order to inspire content ideas.
Credit: Screenshot: Trend Watchers
The app is a bit of a work-in-progress design wise, but it provides very helpful data if your content revolves around the latest trends or hashtags. One thing I especially like is the "Discover" feature that shows you the specific keywords trending within a topic. For example, as I write this, NFTs are a trending topic on Trend Watchers. But, the discover tab tells me that people are searching mostly to find out what the hell an NFT is as opposed to information on the next Bored Apes or Cryptopunks.
The service offers a free plan as well as paid monthly options starting at $15.
Spoke
There's a shockingly significant number of people consuming online video content with the audio on mute. Burned in subtitles have become a huge must-have, especially for content creators making video specifically for a social media audience.
There are a number of apps out there that do this really well, but Spoke combines a crucial timesaving feature that makes it stand out.
Unlike most of these other apps, Spoke can also record your video and transcribe the clip in real time.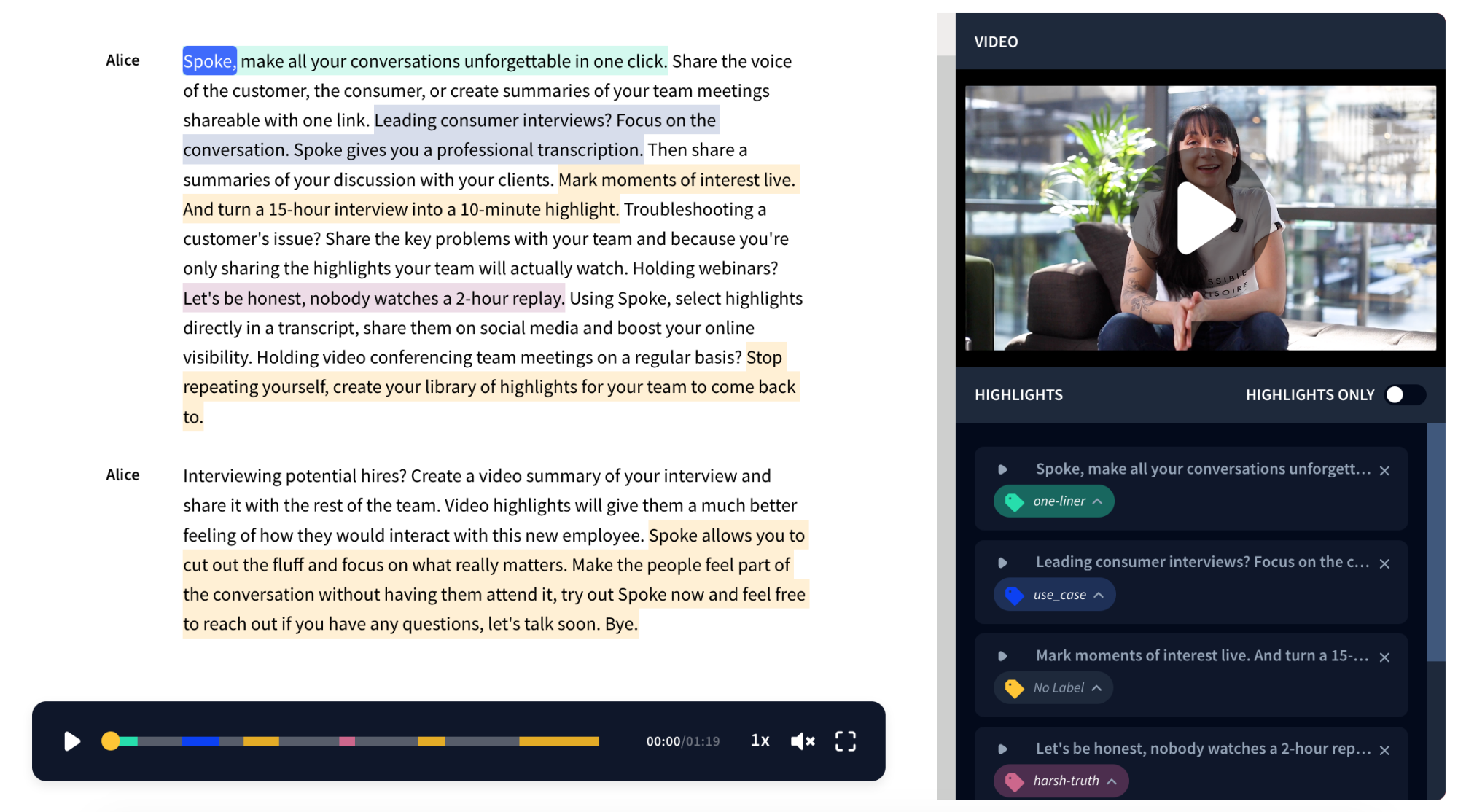 Get your clips up on social media fast with Spoke.
Credit: Screenshot: Spoke
So, let's say you're having a livestreaming conversation with a guest. If there's a particular moment that you think would be great as a standout clip, you can highlight the transcription while the conversation is going on. When you're done, you can just export those highlights from Spoke and get your clips up fast with burned in subtitles. Users can even fine-tune the video by editing the transcript. Whatever is deleted from the transcript will be removed from the final video.
Spoke offers a free plan as well as paid options starting at $17 a month.