At least he didn't try to hide it.
Zachary Shakked, a self-described "degenerate app developer," proudly boasted on Twitter Monday of copying the popular word-puzzle game Wordle. Shakked released his own "free-to-play" version of the game, dubbed "Wordle — The App," on the Apple App Store and skinned it to look similar to the actually free version available online and developed by software engineer Josh Wardle.
"I love Wordle so much I decided to make my own Wordle app but with a twist," he wrote on Monday. "You can play unlimited times if you're on the Pro version."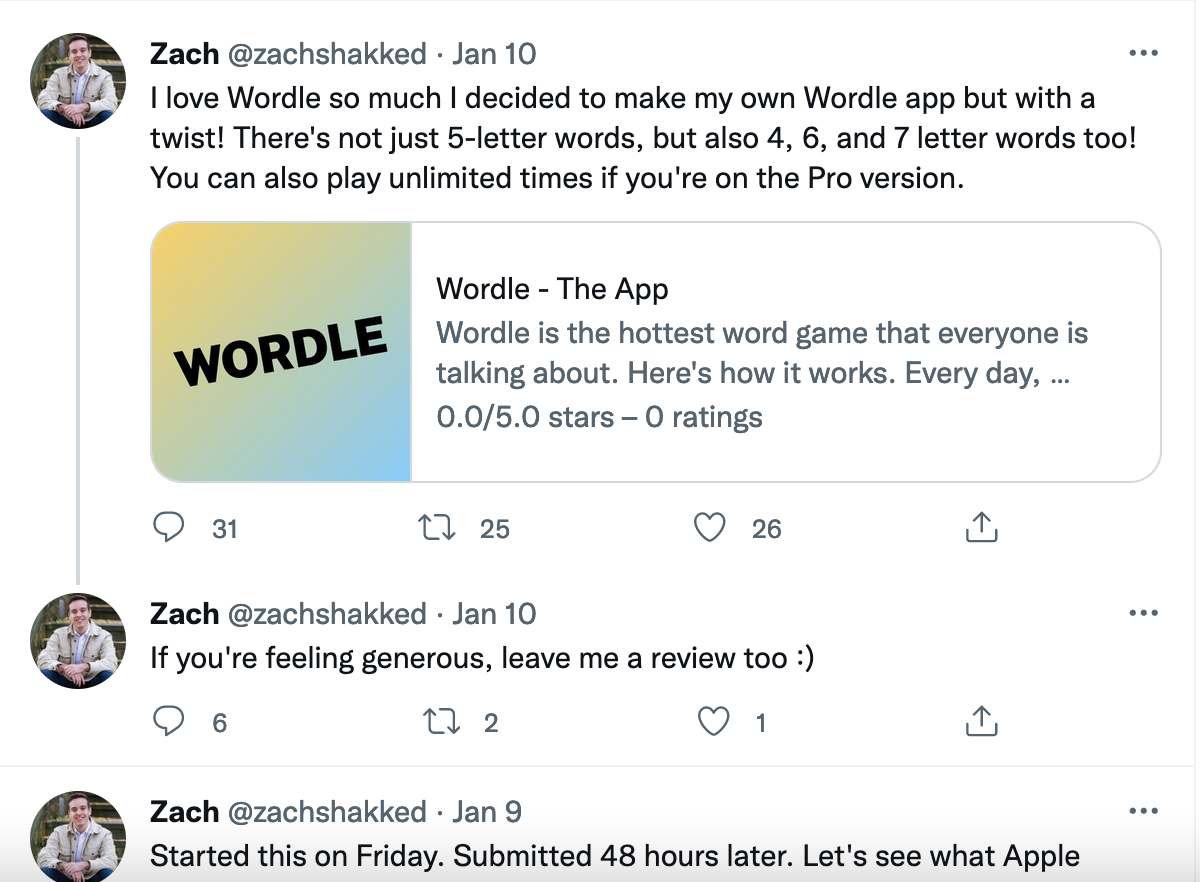 What a twist.
Credit: Screenshot: Twitter
The Pro version, it should be pointed out, costs $29.99. "Payment will be charged to your iTunes account at confirmation of purchase on a once a week basis," explains the App Store listing.

Calling it like he sees it.
Credit: Screenshot: Twitter
Notably, Shakked seems to have found success. Before making his Twitter account private Tuesday afternoon, he claimed that "we're going to the fucking moon," referring to growing interest in the app.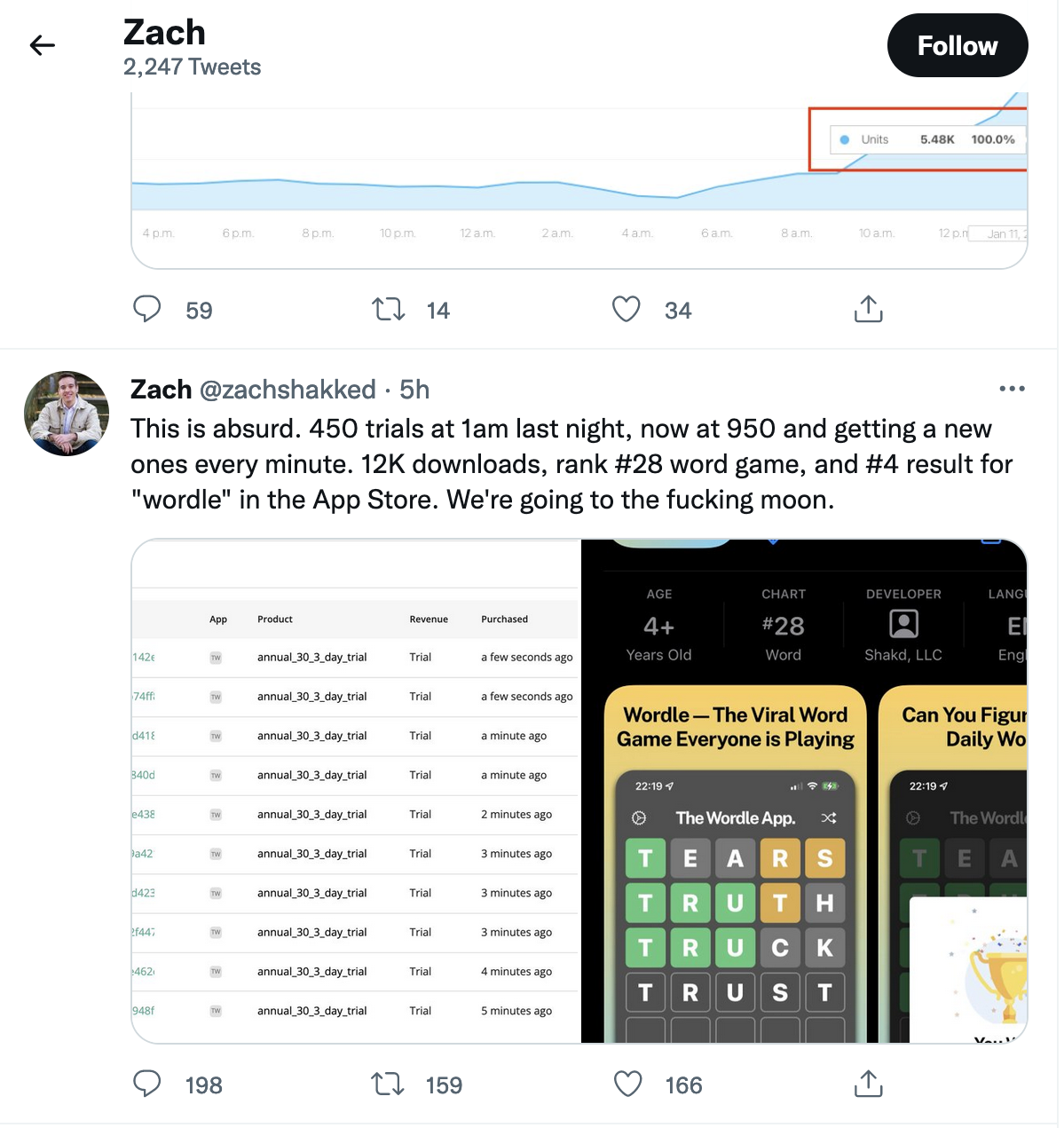 Mooning.
Credit: Screenshot: Twitter
While downloads may be trending up, scores of Twitter users called out the developer for ripping off Wardle's idea.
We reached out to Shakked in an attempt to determine if he has a response to the swift backlash (other than making his Twitter account private), but received no immediate response. We also reached out to Wardle, who released the Wordle web game in October, but received no immediate response.
According to the New York Times, Wardle named the game "Wordle" as a play on his last name. Shakked, however, initially appeared outwardly defiant. In response to a Twitter comment that Wardle was first to use the "Wordle" name for a word-puzzle game, Shakked wasn't swayed.
SEE ALSO:
Here's why we can't stop playing 'Wordle'

"Was he first," asked Shakked. "I see an app called Wordle that was last updated five years ago."
It's unclear what specific app he is talking about, and if that app is also a word-puzzle game almost exactly like Wardle's version.

No regrets.
Credit: Screenshot: Twitter
It's worth pointing out that, as of the time of this writing, there are at least five other word-puzzle games with some variation of the name "Wordle" in the App Store all released within the last few weeks that appear to copy Wardle's game. So one might wonder why Shakked's version in particular is on the receiving end of so much ire — that is, if he weren't being such a dick about it.