Gener8 Ads is a browser that gives you control over your data privacy. It got sudden attention around the world when its founder Sam Jones pitched his idea of Gener8 in the renowned BBC Program "Dragons' Den".
In this program, an entrepreneur gets only three minutes to pitch their business ideas to five multimillionaires who are willing to invest their own cash. Gener8 pitch got successful with great comments from investors.
Why use Gener8 Ads browser?
Whenever you go online your data is tracked by companies to their advantage. The topics you search online, the websites you visit, the posts you like on social media, all data is used to create a profile of your interests and show ads based on the tracked data.
Mostly the user is unaware of the tracked data, they start receiving the annoying Ads without their intention. Even private data of users from many renowned websites got leaked last year. Gener8 provides you the solution to this problem. It allows the user to limit companies from tracking your data online or enables the user to be rewarded for sharing their data.
"The majority of websites that you visit every day place trackers on you, to follow your movements and understand your behavior. Then they collect this information and sell it. We believe that YOU should have the choice to stop this (Privacy) or earn from it yourself (Rewards)".
Gener8 Modes
A user can choose from two modes whether to stop companies from tracking the data or to share their data for rewards.
Privacy mode
In Privacy mode the user has full control of the data:
Remove Ads; no annoying pop-ups.
Control the online data.
Complete private browsing.
Remove tracking of data.
Rewards mode
In rewards mode there are number of advantages for user:
Get reward points by accepting to share your data.
Select the kind of Ads to show according to your interest.
Invite friends to get extra reward points.
Reward points can be redeemed in the shape of vouchers and gifts.
---
Visit the Gener8 website to download and start using this awesome browser.
---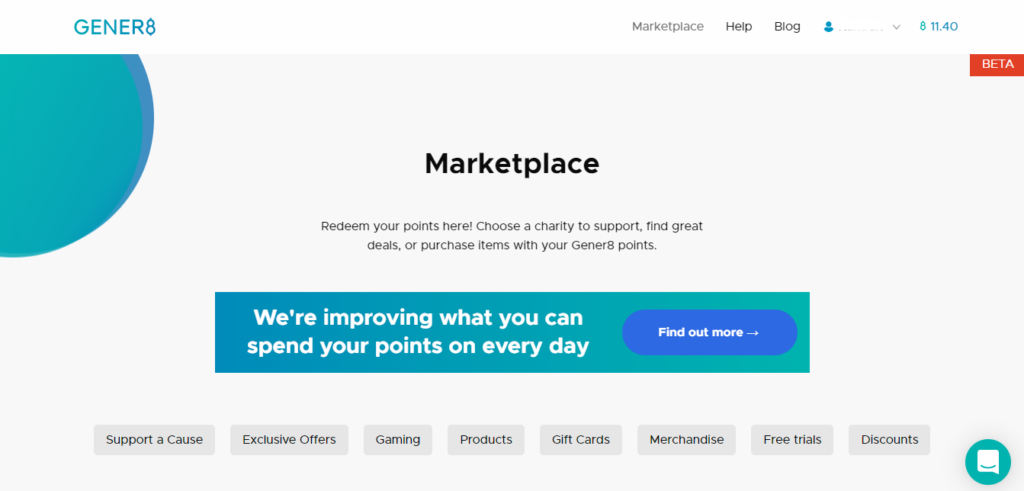 Review Gener8 Ads browser
Gener8 brings an excellent idea into reality. It is indeed the requirement of every internet user to get control over their data. However, it is always hard to believe it works the same way it has been portrayed.
I started using Gener8 a few weeks ago to check the performance and features of this browser. It certainly has all the basic features in comparison with other browsers in the market but the main advantage of controlling the privacy of data or getting the reward against your data sharing is a big advantage.
I have also tried different add-ons and they seem to work flawlessly in this browser. Even I am writing this article in the same browser, checking grammar, adding different styles, everything worked fine.
Overall the performance of the browser is good enough to replace any other browser and control your privacy. Even get a reward for sharing your data.