WhatsApp is the most popular audio and video chat platform. There are times when you need to migrate chat history from one device to another. However, there was no easy solution to migrate between iOS and Android devices.
WabetaInfo, a company that provides the latest news and updates about WhatsApp has recently shared news about the chat migration feature.
"If you missed the news, @WhatsApp is working on a chat migration feature, so you can easily transfer your chats and messages between iOS and Android."
Currently, there is no option available in the application to restore chat history when switching to a new device running on a different operating system. Many users have lost their chat history on switching to Whatsapp iOS from Android or vice-versa. So the chat migration feature will be beneficial for users migrating between Android and Whatsapp iOS.
Details of Whatsapp chat migration feature
This feature is currently in the development stage.
It will be available in future updates.
This feature migrates the chat between different operating systems.
Migration requires user to link a new device to their WhatsApp account.
Migration includes all media along with chat history.
There is a possibility to find an extra feature to transfer your chat history to a different phone number.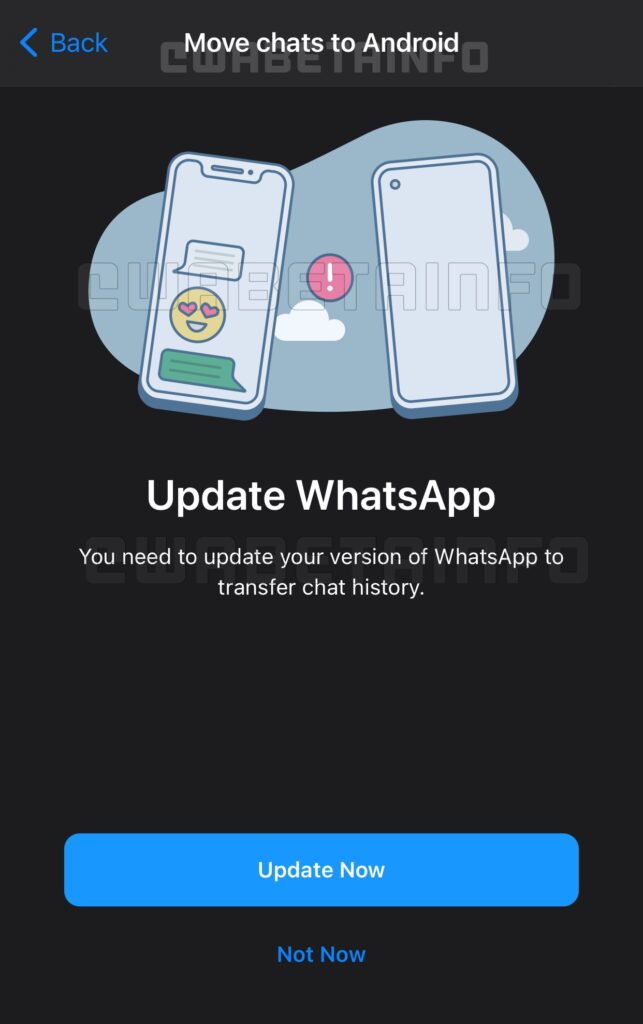 So, the above screenshot shows the possible feature for migrating the chat history from iOS to Android device in a future release.
Another exciting news had been circulating that a new feature to migrate the chat history on a different phone number might be available in future releases.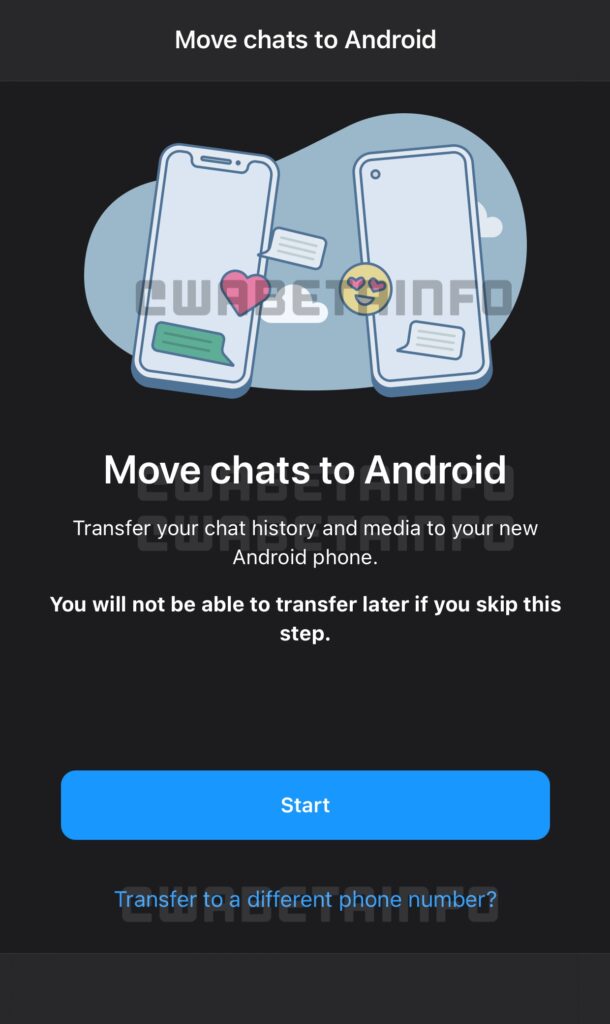 Do you feel excited about this new feature? Please let us know in the comments.
Surely, WhatsApp is continuously making improvements based on user requirements. Recently Techstory also shared the update of new whatsapp feature for android users.