Google Photos is popular among internet users for the backup of high-quality photos and videos. Google Photos was launched five years ago to keep photos and videos online at one location without any limit. Currently, the number of Google images exceeds more than 4 trillion.
Google announced the end of free unlimited storage starting from 1st June 2021. All the new photos and videos will use the same free 15 GB storage that comes with every Google Account.
"Starting June 1, 2021, any new photos and videos you upload will count toward the free 15 GB of storage that comes with every Google Account or the additional storage you've purchased as a Google One member."
What's going to happen with Google Photos
Every user will only get 15 GB free storage that comes with Google Account.
Your account storage is shareable across Drive, Gmail and Photos.
You need to sign-up as Google One member to purchase any additional storage space.
As a Google One member the storage increases to 100 GB or more, depending on your chosen plan.
Any photos and videos backed up before 1st June 2021 will still be considered free and exempt from the storage limit.
There will be no impact of this change on Google Pixel 1-5 phone users. Any Google images uploaded from pixel device will continue to be exempt even after 1st June 2021.
What do you think about this change in storage policy?
Check and manage your quota
You can check the details of current storage utilization and make decisions accordingly. It will show the current photos and videos, Google Drive, and Gmail utilization separately.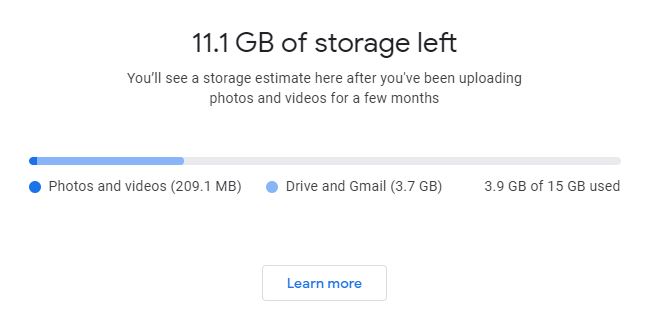 Google One Storage Plans
Members of Google One get extra storage to keep Google Photos and Videos by paying for any chosen plan. Google One plans start at $1.99/mo for 100GB, $2.99/mo for 200GB for basic users. However, advanced users with more requirements can choose 2TB of storage at $9.99/mo up to 30TB for $149.99/mo.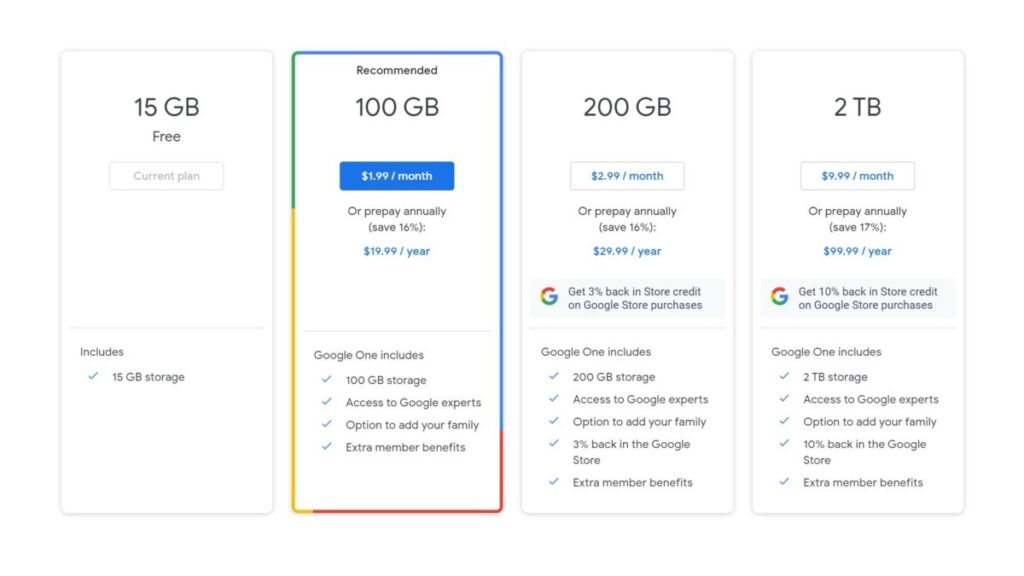 Google is continuously making improvements in its services. We hope this change will also benefit the end-users.