Deal pricing and availability subject to change after time of publication.
TL;DR: A 2-Account Bundle of Lifetime Subscriptions to Sticky Password Premium is on sale as of Jan. 30 for $49.99 instead of $399, which is a discount of 87%.
---
We all have our own individual goals for 2022, and if yours was to be more organized, there's no better place to start than cleaning up your digital footprint. It's so easy to lose track of all of the information you're constantly loading into your devices and all of the passwords you have to invent to access practically every app or website nowadays. Instead of creating a new password every single time you log in, keep everything organized and streamlined with this lifetime subscription to Sticky Password.
With this bundle, you can get lifetime access to Sticky Password for up to two devices. You can share them with your family or share with a friend and split the already discounted cost.
Sticky Password is the award-winning password manager app (it's Mashable's top budget-friendly pick) that provides strong encrypted passwords for you and then keeps them at the ready for when you need them. The best part of this app is how versatile it is; you can easily set trackers to automatically recognize your favorite sites so you don't have to keep inputting your password. You can also tell Sticky Password to share your account information with anyone you wish at any time. No matter who you share it with, your passwords and other account information you don't want them to see will always be protected. You can choose between cloud-based or local storage for your password library as well. It's basically like a secure digital wallet you can set and forget.
Normally, one unlimited lifetime account to Sticky Password retails for $199, while the two accounts bundled in this deal would run you $399. But for a limited time, you can save over 87% and get access to two unlimited lifetime accounts for just $49.99 for a limited time.
Prices subject to change.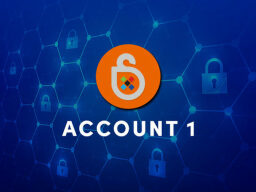 Credit: Sticky Password