Whatsapp is one of the most popular mobile chat and audio/video call application. There are news of whatsapp hacks which allowed hackers to get important credentials of users. This information was used to target the contacts with malware and other scams. Users can apply changes to account settings to safeguard their account from such hackers.
The hackers use the term social engineering to trick the users in sharing the code received in an SMS. You tend to believe and share because the sender is one of your friend who is already hijacked. This way your account also gets hacked without your knowledge. Recovery of your account can take time with the loss of your sensitive information.
Usage of whatsapp has increased over the last few years. Many individuals are now using it as an alternative to sms and communicate with friends and family anywhere any time. As the users are growing the security is also very crucial. Thus it is very important to make changes in account settings to ensure safety of your whastapp account.
Below are the three settings which must be changed to avoid hacking attempts on your whatsapp account.
Enable Two-step verification
Open whatsapp on your device. Go to Settings>Accounts>Two-step verification. You can set the PIN and a backup email address to use in case you forget that PIN. Beware, never share PIN with anyone.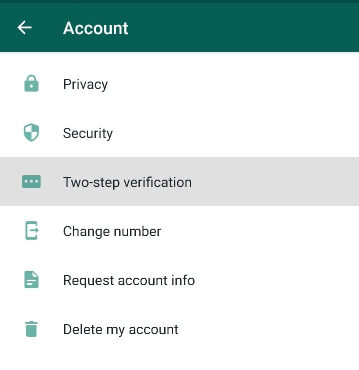 Media Visibility
Disable the media visibility in your phone's gallery. By default, received photos and videos are saved in the media gallery of mobile phone which is not safe. The files downloaded can also be harmful for your device and you may not know about it. Go to Settings>Chats and disable Media visibility option.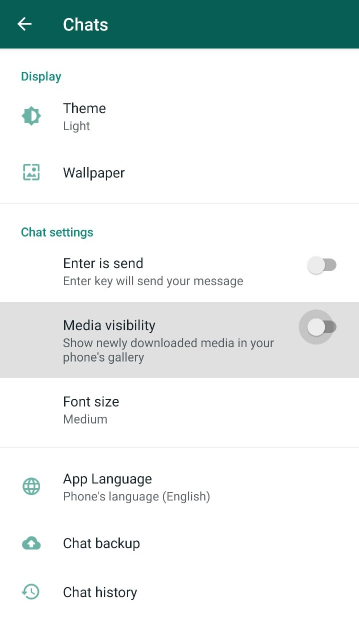 Protect Privacy
The last setting is about protecting your privacy and personal information from unknown people. You can allow who can see you last online time, profile photo, status, who can add your to a group, your live location etc. These settings are important to safeguard your personal information so only your allowed people can see this information and no body can use these details for any wrong activity against you or your friends. Go to Settings>Account>Privacy and select the privacy options as per your requirement.