Tech industry pundits say the key to businesses seeking opportunities for growth and staying competitive in the digital era are:
AI (Artificial Intelligence)
IoT (Internet of Things)
Robotics
It was revealed by Forbes Thailand forum entitled: "Thailand's mega trends", held at Centara Grand and Bangkok Convention Centre.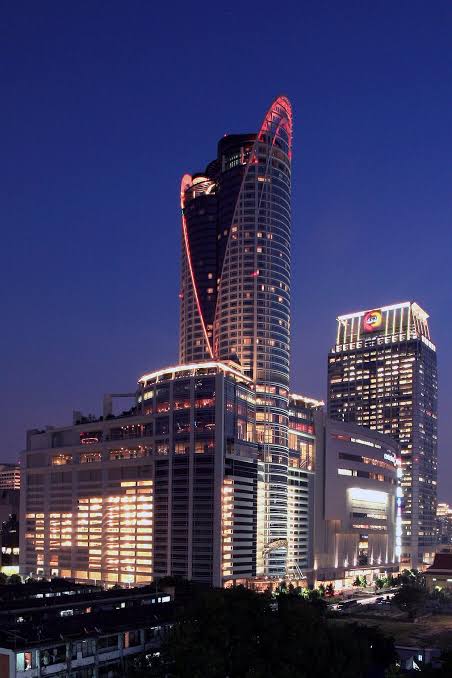 Will Covid-19 speed up the use of robots to replace human workers?
As a pandemic grips the world, a person could be forgiven if they had forgotten about another threat to humanity's way of life – the rise of robots.
Robots are going to take the place of humans and their jobs. For better or for worse now that is a question but they most surely they are. Covid-19 is speeding up the process.
"[Covid-19] is going to change consumer preference and really open up new opportunities for automation."
Many small and large scale industries are using robots. COVID-19 is really stepping the robotics game up, many areas are using robots to:
Reduce the number of staff to physically come and work , for social distancing and in many other ways.
Walmart, America's biggest retailer is using robots to scrub it's floors.
Robots in south korea are being used to measure temperature and hand over sanitizers.
With health experts warning some social distancing measures may need to be in place through 2021, robot workers may be in greater demand.
Bring the robots in work.
Hundreds of robots have been shipped to the hospitals in Europe and China, from the Danish manufacturer's, these robots are UVD robots ( Ultraviolet-light-disinfection), revealed by BBC
The grocery stores and restaurants offering takeaways are also using a lot of these.
Experts say as more businesses re-open we are expected to see more adoption of this- so don't be shocked if you see robots cleaning ur offices or schools.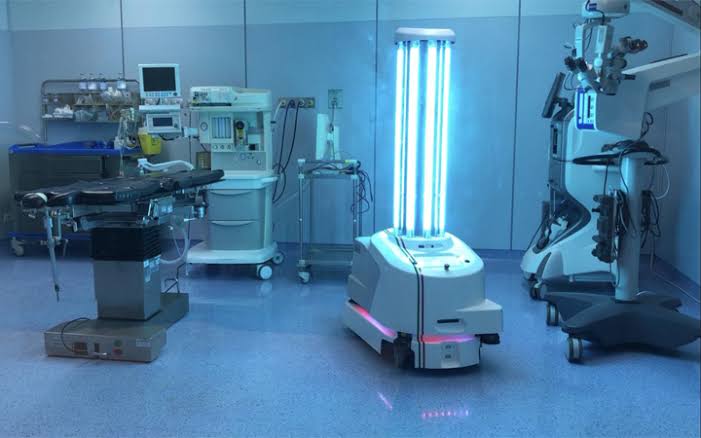 "Customers now care more about their safety and the safety and health of workers," says Blake Morgan, author of The Customer of the Future.
"Moves towards automation can keep them all healthier and customers will reward companies that do this." however there are still limitations.
Ms Morgan points out that automated checkouts at groceries should reduce human interactions but because many systems don't work well or break easily customers avoid them and go to human cashiers instead.
Food service is another area where robots are more likely to increase as for health concerns.
Warehouses like amazon and Walmart were using robots for efficiency even before covid-19.
The Covid-19 outbreak has both companies looking to increase the use of robots for sorting, shipping and packing.
McDonald's has been testing robots as cooks and servers.
According to the futurist Martin Ford, using robots in the post Covid-19 world also presents some marketing advantages.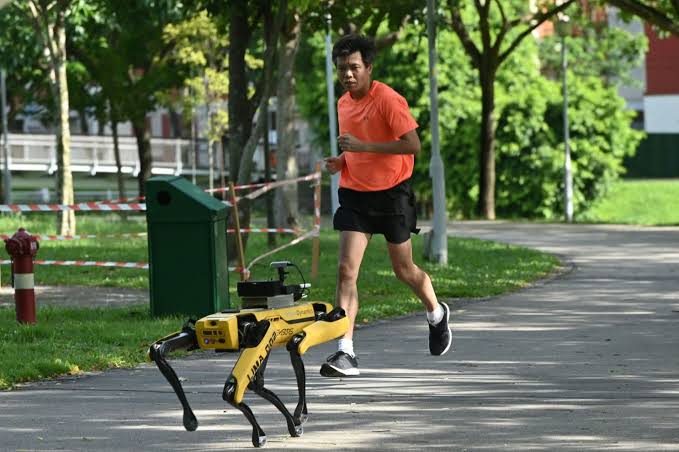 "People will prefer to go to a place that has fewer workers and more machines because they feel they can lower overall risk," he explains.
Once a company has invested in replacing a worker with a robot it's unlikely the firm will ever rehire for that role.
This may reduce the number of complaints by warehouse workers who say they cannot social-distance from their colleagues under the current conditions.
But, according to technology experts, it would put some of them out of work.
AI is as real as humans.
Artificial intelligence is being developed that can replace school tutors, fitness trainers and financial advisers.
Big tech companies are expanding the use of artificial intelligence.
Both Facebook and Google are relying on AI to remove more inappropriate posts since the companies' human content moderators can't review certain things from home.
A 2017 report by global consultants McKinsey predicted a third of workers in the US would be replaced by automation and robots by 2030.
But events like pandemics have the potential to change all the timelines.
experts say it's really up to humans to decide how they want to integrate this technology in the world.
Tech Trends
Abel Deng, chief executive of Huawei Technologies Thailand, said Thailand's digital economy is predicted to contribute to 30% of the country's GDP by 2030, up from 17% this year.
He said AI, 5G and the cloud are all the foundations for the digital economy.
Digital transformation is now fostering an intelligent world, he said.
For example, as Huawei works with Siriraj Hospital to support AI tech for illness diagnosis, this helps shorten the process from 10 minutes to only 25 seconds, he said.
Mr Deng also highlighted 10 trends heading towards 2025.
The first concerns people's lives with robots, with the adoption rate of domestic robots projected to reach 14% by 2025.
Second, the percentage of companies using augmented reality and virtual reality could rise to 10%.
Third, the adoption rate of personal digital assistants would reach 90%.
Fourth, cellular vehicle to everything technology should be installed in 15% of the world's vehicles, he said.
Fifth, 103 industrial robots are expected to work with every 10,000 employees.
Sixth, 97% of large companies will be using AI in their services.
Seventh, enterprises are projected to be making efficient use of 86% of the data they produce.
Eighth, 85% of business applications will be cloud-based.
Online opportunity
Sura Khanittaweekul, chief executive of IT retailer Com 7 Plc, said:
"In the next 3-5 years businesses should look to apply new advanced technologies, such as AI, robotics and 5G-related products to boost new opportunities and stay competitive."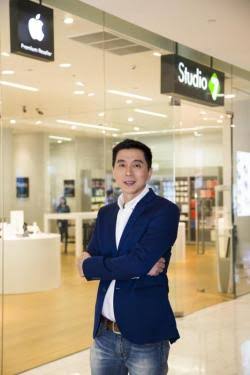 He said the pandemic has offered a huge lesson for businesses on how they should manage risk.
"During the lockdown, we saw a revenue loss of 90% as this amount usually comes from physical channels, with only 3% from online," said Mr Sura.
"In the past few months, 10% of our revenue has come from the online channel."