Google has made various initiatives to improve the health of people. Google Fit application tracks Health and activity on android phones. Anyone can download this application from the google play store.
The recent news on 9to5google suggests that the Google Fit app can measure your heart and respiratory rate using the camera on an Android phone.
Pixel phones will receive these features from next month using Google fit app, and other android devices will also receive updates in near future.
What do you think about it?
Google fit respiratory rate measurement
This application will use your Android phone's front-facing camera to measure the number of breaths per minute. The phone needs to be inclined on a "stable surface so that you can comfortably see yourself from the waist up."
It opens up a camera in a fullscreen view in Google Fit with a live feed marking your face and chest. There are also instructions to "Hold still" and breathe normally. After the completion of the process, the results appear on the Google Fit home feed. You can click the '+' button in the top-right corner to start another session.
This application measures respiratory rate by detecting small physical changes on your chest using the advancement in computer vision.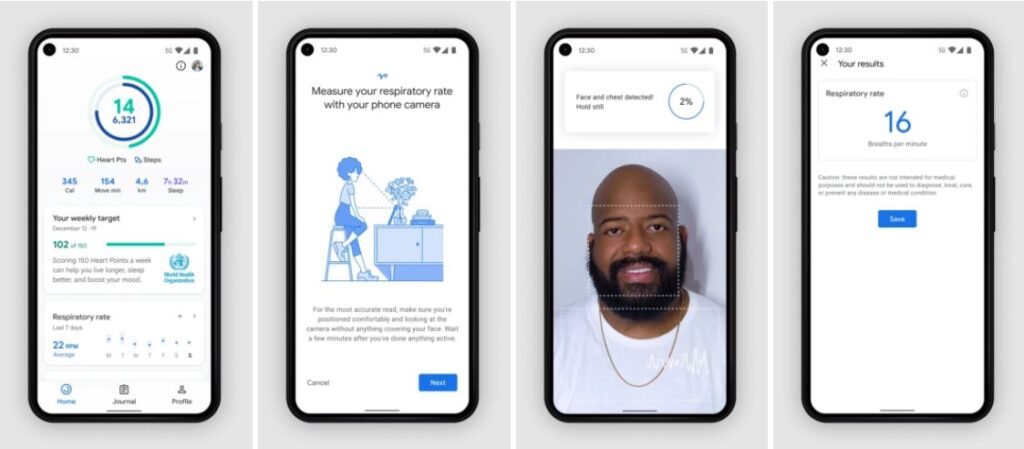 Heart rate measurement
To measure the heart rate you need to place a finger on the rear-facing camera lens with light pressure to keep the finger stable. We can use Flash in dark environments to improve the results. It will take 30 seconds to monitor your heart rate and it will show the results to save in application. Moreover, the data stores locally, and it requires no internet for the calculation of these measurements.
Google is tracking the "subtle changes in the color of your fingers" to approximate blood flow. The heart rate algorithms account for lighting, skin tone, age, and other factors. The Fit app explicitly tells users that:
"While these measurements aren't meant for medical diagnosis or to evaluate medical conditions, we hope they can be useful for people using the Google Fit app to track and improve day-to-day wellness."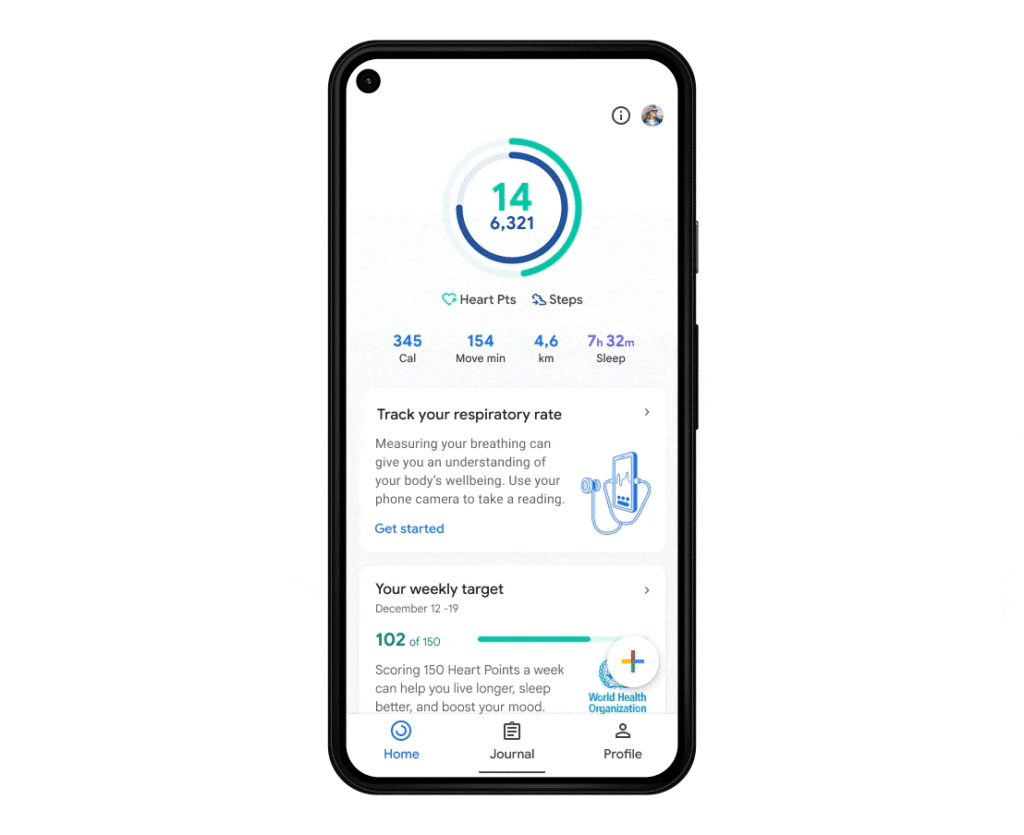 TheCheckUp is a virtual event showcasing the initiatives taken to resolve challenges in health.
Advancement in hardware and software lets people use their mobile phones for such measurements rather than spending money. It is however not medically recommended but it can give a brief indication of any health-related challenges.