Video call and chat are essential mediums of communication these days. Recently the changes in daily life post-pandemic have taken most people by surprise.
To avoid physical meetings and maintain social distancing, the Importance of making video call and online chat have increased significantly. Online video call apps are being used for everything whether it's for family gatherings, late-night hangouts with friends, or office meetings.
There are dozens of video chat apps available in the market, however, the question arises that what apps do you, your family, and your friends like to use. Here we will be suggesting some apps to our readers.
Our main focus here is to make it easy for people to connect with others. Each app that we suggest here is free and cross-platform, meaning iOS and Android at least, with many supporting Macs and Windows machines as well.
Video call apps for Friends and Family
Whatsapp
Whatsapp is a very popular app around the world, that is mainly used for texting but, it also provides us with the feature of video calls. It is not the best option for video chat as it only has a limit of 4 people.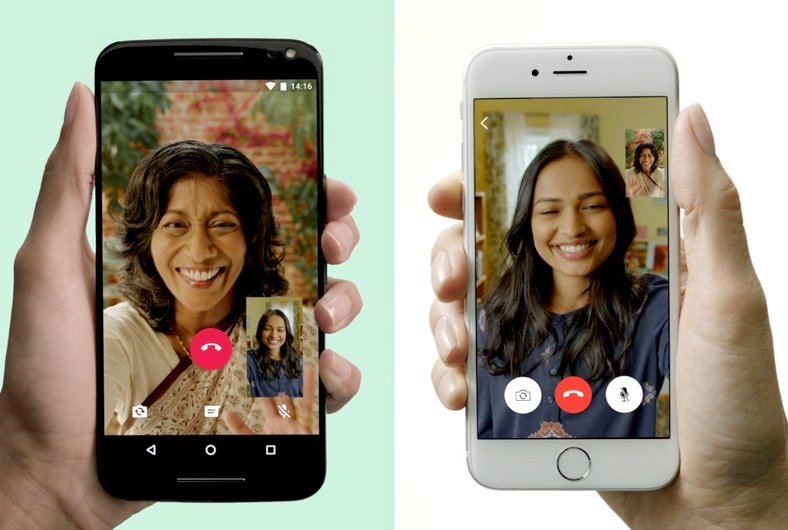 But still, if you don't mind the limit, here's how you can video call someone on Whatsapp:
Open Whatsapp.
Open the chat of the person you want to call.
On the top right corner you will see three icons click on the camera icon.
And there you have it! That's how you make a video call to a person on Whatsapp. It has recently launched a desktop app for video and voice calling.
Compatible operating systems:
Facebook Messenger
Facebook Messenger is a popular app that is in use by almost every FB user. Its messenger is a well-known app for a good reason. It is a reliable source and has an Eight-person limit which is much better than Whatsapp's four-person limit.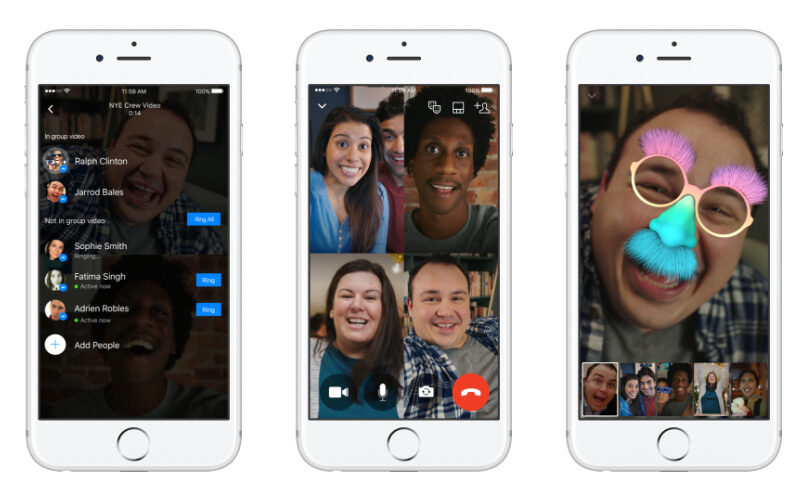 The best part thing to note, there is no duration limit and it is totally free. Also when you are on a two-person call it automatically switches to a peer-to-peer structure, passing over servers and potentially avoiding congestion.
There are pros and cons to everything and here one of the problems is that you will need an account as it is a Facebook product and making accounts is not something everyone likes.
Now here is how to video call, someone, on messenger:
Open facebook.
Go to FB messsenger.
Click on the avatar of the person you want to call.
Click on the video call icon on the top right corner of chat.
So, this is how you video call someone on messenger.
Compatible operating systems:
Video call apps for big groups
Zoom
Zoom has recently become a very well-known app, as a lot of things have gone online. It is an app used for official meetings to school classes.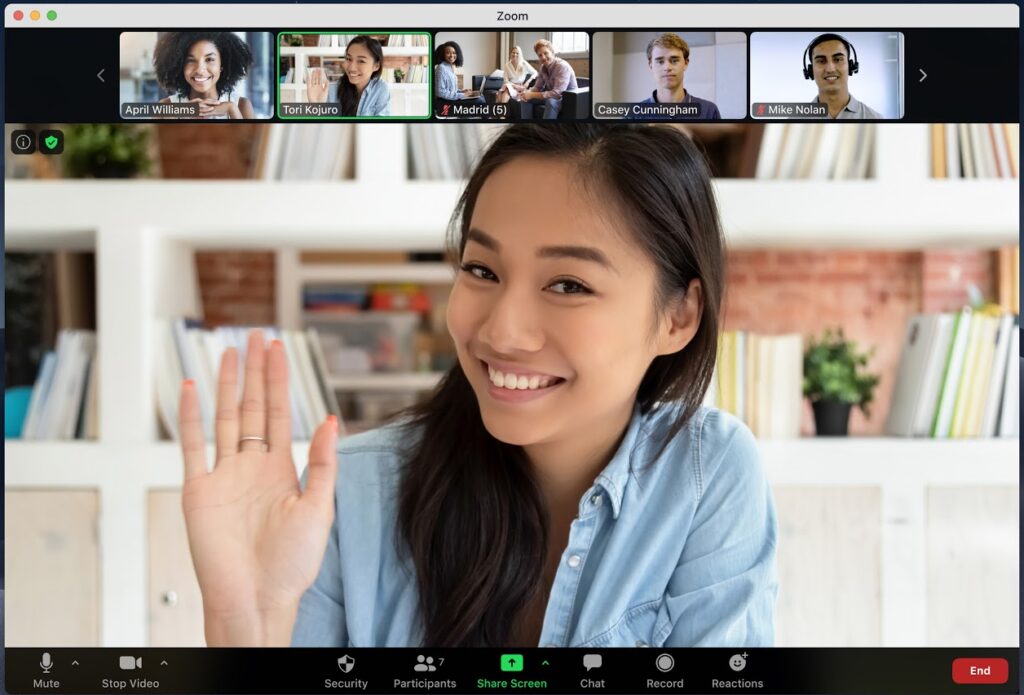 And as for zoom, the limit is up to 100 participants by default in each meeting, (up to 1,000 with a Large Meeting add-on). You can host an unlimited number of meetings. A meeting with more than 3 participants can only last for 40 minutes.
Basic free version features
Unlimited group meetings for up to 40 minutes.
Unlimited one-on-one meetings with no time limit.
Up to 100 participants by default in each meeting.
Private & Group Chat.
Secure a meeting with encryption.
It is a pretty reliable app. so, we recommend it if you are going to discuss something sensitive.
It also has a recording feature that can be used to record meetings. Also, it is full of rich features in paid versions. Most of the bigger organizations are using paid versions to communicate and schedule meetings without any time limit.
Compatible operating systems:
Skype
Skype has been out there for a pretty decent amount of time, well, its desktop quality is not the best but, the mobile version is nice and supports large groups. It does have a time limit (4-hours per call and 100 hours per month of fair usage limit) which is pretty good.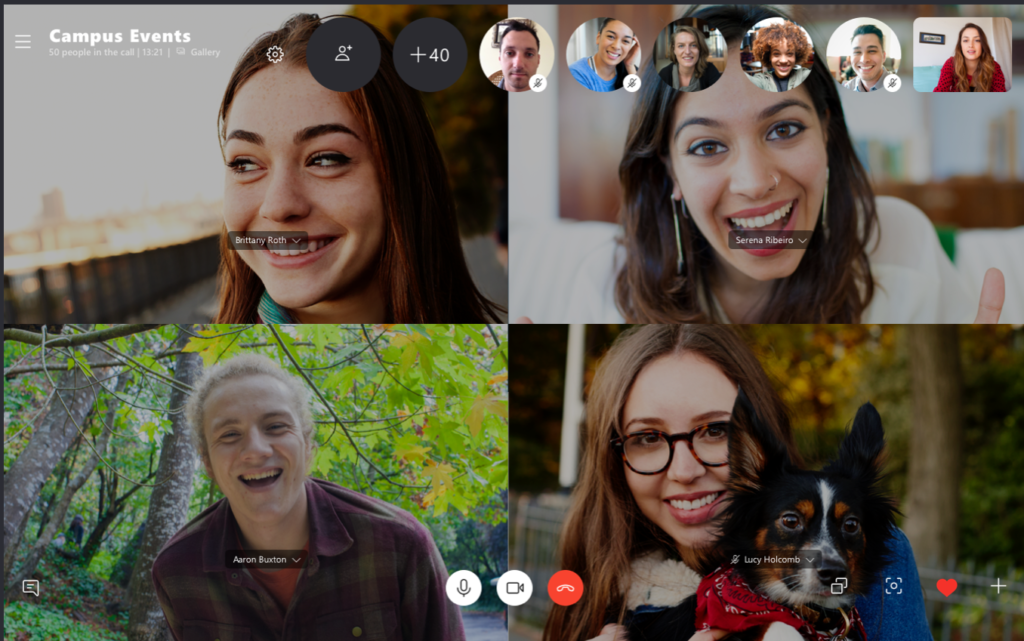 The best option is for you to stay away from skypes emoji reactions and stuff like status updates. It's best if you only focus on video calls.
Compatible operating systems:
IOS
Windows
Mac
Android
Web
Linux
Microsoft Teams
Microsoft teams app is used for chat, calls, or video, anyone can engage at any time. It is playing a vital role in bringing everyone closer during the current pandemic situation.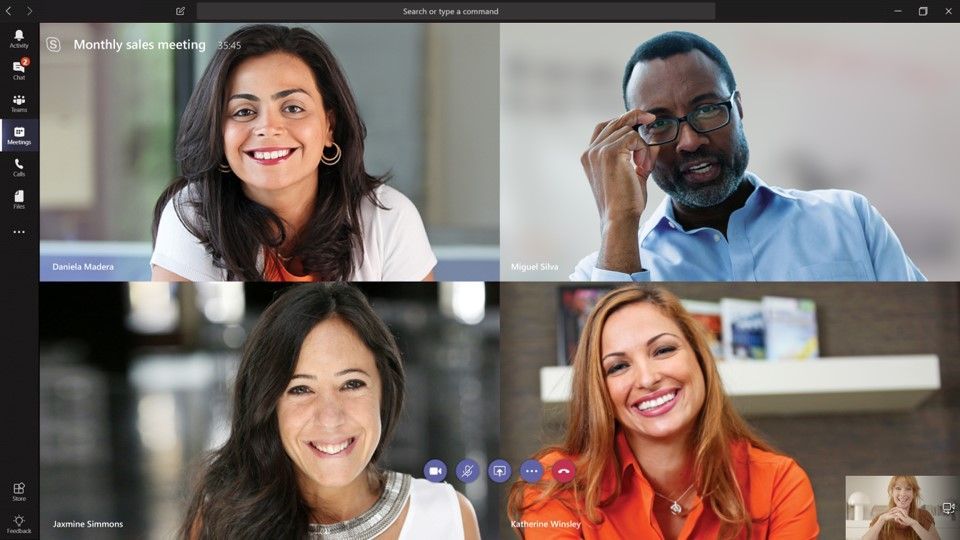 Teams provide an opportunity to the group of people to maintain docs, photos, videos, chat history, and meeting notes. It makes working in teams a lot easier.
Its free version has a time limit (1-hour per call and 100 participants at a time). During covid, the limits are changed temporarily to 24-hours and 300 participants. Microsoft teams has grown as the main competitor and top leader in the video chat market along with Zoom.
Free version features
Unlimited group meetings for up to 60 minutes.
Up to 100 participants by default in each meeting.
Private & Group Chat.
Keeps information secure with data encryption.
Compatible operating systems: